Covid-19 Update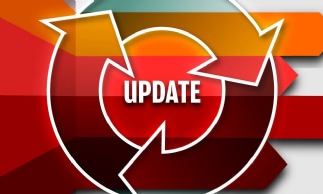 School Covid-19 Update
Dear Parents and Carers,
Covid-19 Update
We now have several students in our school community that have tested positive for Covid-19. Over the weekend we had three cases and a further six yesterday. Many of these cases are being identified early through the taking of a lateral flow test at home. As you are aware, each time we receive the report of a positive case we identify close contacts and ask them to self-isolate. This is in line with the current government advice for schools.
Over the past week we have received notifications of positive tests amongst the students that are self-isolating. Consequently, it is important that you follow the government guidance and ensure that self-isolation means not mixing outside of school.
Once students are self-isolating, we endeavour to ensure that work is available for home learning. This will vary depending upon the circumstances, but it might be delivered through live sessions or via the keep-up site. As a parent I understand that it can be frustrating trying to organise home learning and this frustration is increased if you have technical problems, cannot access the work or it is not available. The numbers of students currently self-isolating is putting a strain of the system and we are trying our upmost to support you and ensure the work is available and accessible.
Can I remind you the importance of continuing to self-test at home through the lateral flow devices? We recommend twice a week – Sunday night/Monday morning and Wednesday night/Thursday morning. We would also advise completing a test once your child has completed a period of self-isolation and is due to return to school.
We are aware that there is likely to be a change to the government advice over the coming weeks. Until we have details of this and published, updated guidance is available we must continue as we are.
Many thanks for your understanding, support and patience.
Ben Chaloner - Head Teacher