Through the study of art, students will become proficient in handling and shaping materials to produce creative and imaginative artwork.
It encourages independent thought, innovation and the confidence necessary to take risks when exploring solutions to visual problems. They will develop an understanding of the historical and cultural roles of artists & designers leading to the appreciation of the richness and diversity of the visual arts.
Staff
Curriculum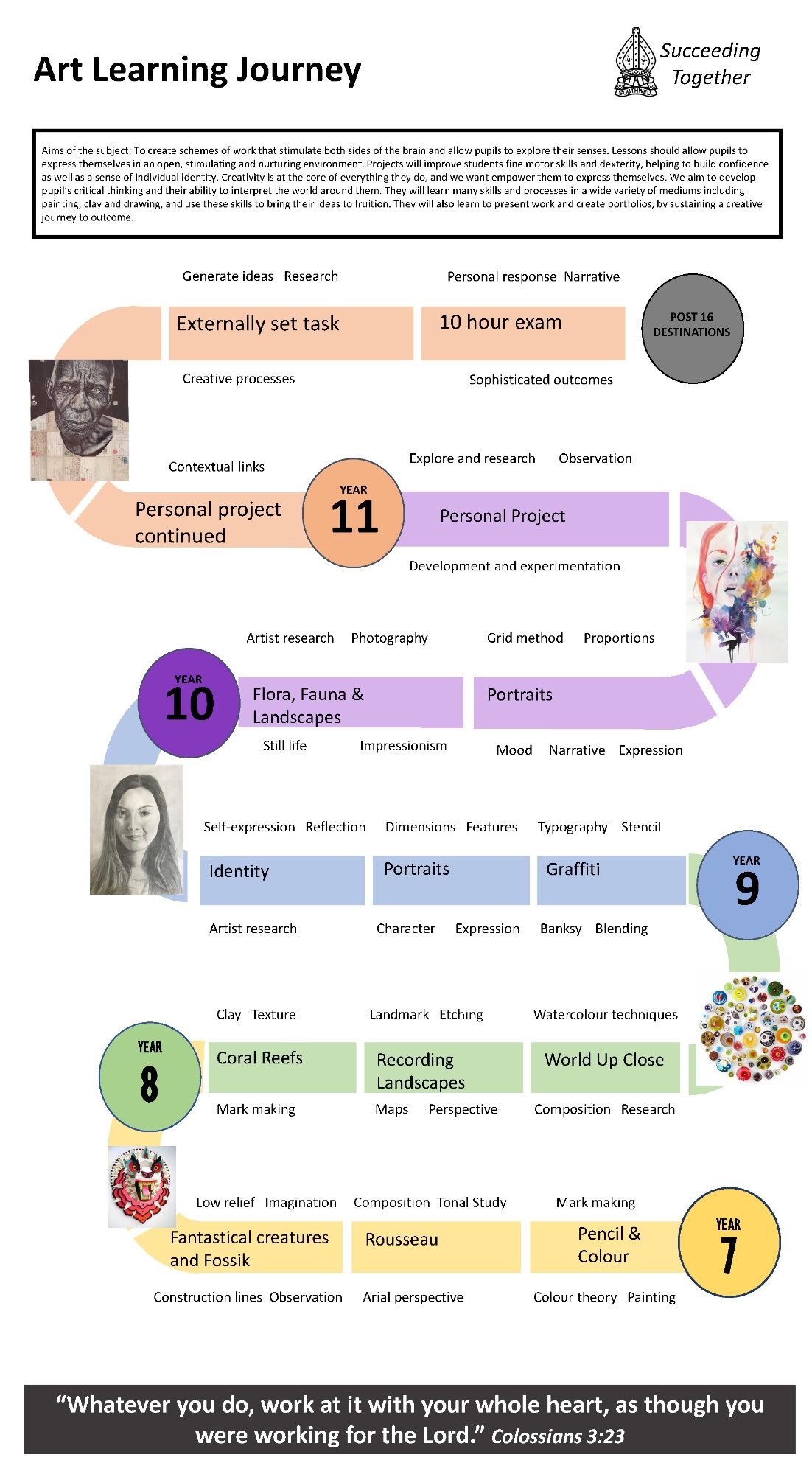 You can download a copy of the Art Learning Journey for the Minster school below.
KS3
In Years 7, 8 and9 students attend one lesson per week. The topics covered at Key Stage 3 include: Natural Forms, Landscapes, Animal Masks, Still Life, Portraits and Identity. Students are introduced to a range of techniques and processes in order to develop drawing, painting and manipulative skills using both 2D and 3D materials.
KS4
At GCSE level, students attend 4-5 lessons per fortnight.
Board and Specification
OCR Specification (Fine Art option)
| | |
| --- | --- |
| Coursework Portfolio (Portfolio of Pieces) | 60% |
| Externally-set Assignment (Art Created in Response to Task) | 40% |
The topics covered are: Natural Forms, The Environment, Still Life Collections, Portrait and Identity. Students work in a variety of material areas including, drawing, painting, mixed media, printing and photography.
Recommended Websites