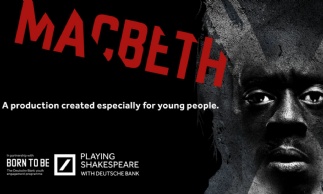 Several high quality performances of Macbeth are available to watch for free online. Essential viewing for GCSE English students.
Both the BBC and Shakespeare's Globe are making available productions of Macbeth which is a vital area of study in the GCSE course - both accessed through the links below.
Macbeth is Shakespeare's darkest psychological thriller. Returning home from battle, the victorious Macbeth meets three witches on the heath. Driven by their disturbing prophecies, he sets out on the path to murder.
The 2018 Royal Shakespeare Company production directed by Polly Findlay and featuring Christopher Eccleston as Macbeth and Niamh Cusack as Lady Macbeth is available on the BBC iPlayer.
Alternatively Shakespeare's Globe is sharing a production of Macbeth especially created for young people. Learning resources will also be made available on the website from 11th May, the date from which the production will be available.
These resources reflect the National Curriculum for English and the Assessment Objectives for GCSE and A-Level English Literature. These pages will also give you a chance to glimpse behind the scenes and see how the director and the cast create the world of the play.