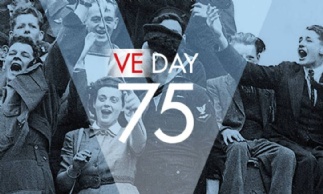 Join in the celebrations of the 75th Anniversary of Victory in Europe.
Nottingham County Council have put together a range of well thought out activities for all ages in order to celebrate VE day at home. These range from links to find out more about VE day, challenges and ideas to celebrate such as organising a tea party and creating bunting and other decorations for your home.
There is also a schedule of different live events which start at 9.00 taking you through to 21.00 for the whole family to enjoy and to fully participate in the VE Day celebrations.
Highlights include -
At 11.00am Join a two-minute silence as The Nation Remembers the service and sacrifice of the Second World War generation.
At 14.45 tune in to BBC1 as Winston Churchill delivers his stirring victory speech from Downing Street, announcing that war was over in Europe. The famous moment in history will be broadcast again alongside a specially created film.
The web page and resources can be accessed by the link below.
Here there are further resources to download for younger children.