Update - June 5th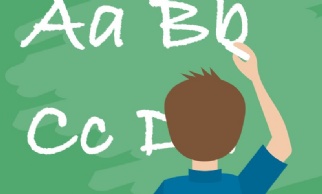 The government guidance now states that students from primary schools are not permitted to visit secondary school buildings. We have therefore made some changes to our planned transition activities for this year.
School Visits and Virtual activities
From next week, we will be visiting year 6 pupils from our larger feeder primary schools and will be providing the students with a morning of transition information and activities.
This will include:
An opportunity to meet the key staff from the Pastoral team.
Information about the Minster School and activities for the students to complete.
Finding out what House they are in and competing in a House based activity.
An opportunity for them to ask any questions, some of which will be answered by current year 7 students (these videos will also be available online in the FAQ section)
We will be visiting the following schools over the coming weeks:
Farnsfield St Michael's
Lowe's Wong Juniors
Kirklington Primary
Bleasby CofE Primary
Caunton Dean Hole CofE Primary
Halam CofE Primary
Lowdham CofE Primary
Woodborough Woods Primary
The Minster School Junior Department.
For the students attending schools not visited, we will be providing the information virtually via the school website (please do check this for updates). We will also schedule some virtual sessions with a member of the pastoral team, for students and parents to ask any questions they may have.
Transition evening 8th July 4-6pm
Our transition evening will now also take place virtually on Wednesday 8th July. The evening will commence with a welcome and information presentation by Mr Parris (Head Teacher) and Mr Rowson (Assistant Head Pastoral) from 4pm.
The presentation will be followed by individual Zoom meetings with Year 7 tutors. This will give parents an opportunity to meet their child's tutor and ask any questions they may have. It will also be an opportunity for students to say hello to the other members of their tutor group.
We will contact you with information about how to access the presentation and invitites to individual tutor discussions in due course.
Uniform
Please be aware that uniform suppliers will currently be unable to provide any fitting services for the coming year. As a result of this, please don't worry if your child doesn't have a Blazer when we start back in September. Uniform remains important to us however, given the current situation, we will be understanding of any uniform issues.
Please see the notice below from one of our providers, Just School Wear:
After discussions with Schools and with the safety of our customers and staff in mind, we have made the decision, due to the current crisis for Back to School 2020/21 ALL SCHOOL UNIFORM WILL ONLY BE AVAILABLE TO ORDER ONLINE at www.just-schoolwear.co.uk
We have added details for 'How to Measure Your Child' onto the Just-Schoolwear website.