Instrumental & Vocal Tuition
We believe it is important for our students to have the opportunity to continue their music lessons as soon as possible. In order to offer instrumental/vocal tuition to students whilst meeting the necessary government guidelines and considerations to the safety of students and staff, we have made some temporary changes to our provision. These changes will be reviewed at all available opportunities in order to offer instrumental/vocal tuition to as many Minster School students as possible.
If you would like your child to receive instrumental or vocal lessons, please complete and submit the below application form online.
Due to current restrictions, our provision will be limited in the first instance. Priority will be given to students in the following groups
-Students eligible for free school meals
-Choristers
-Junior School students
-A Level & GCSE Music & Music Technology students
-Students previously learning an instrument
Please note that even with the groups above we are not able to guarantee instrumental/vocal teaching at this time. We will do our very best to timetable lessons for students as soon as this is possible.
What is the charge for lessons?
The school guarantees a minimum of 10 lessons a term charged at £140 a term for individual tuition with the opportunity for more lessons to be received at no additional cost, where teaching weeks allow. In the event of long term teacher absence, if your son/daughter does not receive ten lessons a term any shortfall will be refunded at the end of the academic year.
In line with our Charging & Remissions Policy, students in receipt of Free School Meals will be able to claim for a free shared lesson which is equivalent to 50% of an individual lesson. This will be automatically applied at the point of billing.
A hire cost of £15 per term will be charged for any student hiring an instrument.
How will lessons be given?
Our provision will be 1:1 in school practice rooms. We will not be including remote lessons at this time. Our smaller practice rooms will not be used for instrumental lessons at this time.
Can my child have a shared lesson?
Shared lessons are not possible at the moment due to the need to maintain suitable distancing. We realise that for some families this will have a financial implication which may create difficulties. If you would like your child to receive lessons but are concerned about the financial aspect, please do not hesitate to contact us and we will explore ways to offer support on an individual basis.
What health and safety measures will be in place?
-Staff and students displaying Covid-19 symptoms should not enter the school. Please see specific whole school guidance for further details
-Staff will maintain an appropriate distance within lessons
-Students and staff will sanitise hands before and after lessons
-Students must only use their own instrument which must be taken home after lessons
-Any equipment in the teaching room will be cleaned between use (e.g. music stands and piano stools)
-There will be a 'waiting zone' outside each teaching room for students to wait in until their lesson
-Use of a safety screen between teacher and student
My child was having music lessons last term, do I still need to apply?
No. If students were on timetable or the waiting list for the current term, tuition will continue in to the following term automatically unless you have previously requested cessation of tuition. Any students currently on the waiting list will be prioritised above any new applications.
Prior to lockdown we had in excess of 400 instrumental and vocal lessons per week. Whilst this number may decrease in the short term, we are still expecting a large number of applications for lessons. In order to help us process these and timetable lessons appropriately we would be grateful of your patience in communication. If you have any questions regarding an application, please email music@minster.notts.sch.uk. Please do not try to come into school with queries and, where possible, please email rather than phone. We will endeavour to respond as soon as possible.
Link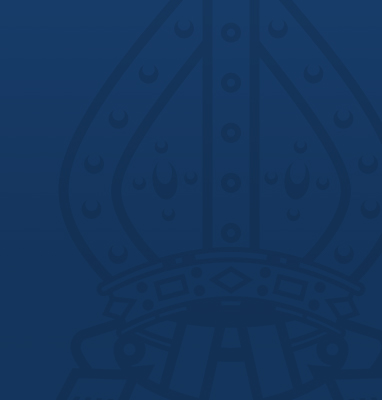 Application Form
Find Out More