Unplugged Concert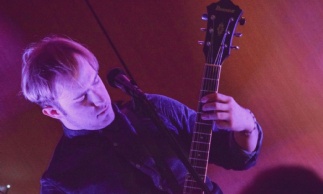 Our talented music students entertained a full house on 23rd January with 'Unplugged".
Featuring group and solo acoustic performances from students in Years 9 - 13, the show is always popular and highlights the range of instrumental and vocals skills we're so proud of at the Minster.
The night was an eclectic array of old and new, with great arrangements of songs such as Vera Lynn's We'll Meet Again through to John Legend's Ordinary People and Pinball Wizard by The Who; accompanied by students on piano, guitar and violin.
A fantastic night with some truly memorable performances.
Our thanks to Mrs Wallis Windle for the organisation and support and Mr Gibson for the technical arrangements and support.