A Community Prayer, Communication, Online Learning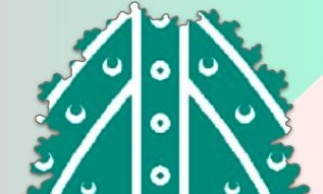 Introducing a new website area; "The Works" returns; home learning answers; sharing a prayer for our times this Sunday.
As the time in lock-down for families approaches a second week, we will continue to support you with home learning and other important considerations, including well-being and keeping safe. To help with both these purposes a new area of the website called "Minster Hub" will be live from Thursday. This will include key contact information, pictures of home learning in action, ideas for activities with children and it will also be the place for ongoing information about the closures and the wider situation. The Hub Twitter feed @MinsterHub will also share information and activity, alongside @minster_school and all our other feeds.
The Works newsletter will also restart from next week, now with an edition every week to help you stay in touch while we are so dispersed. It will include some very important updates so please take the time to read it.
We would love to hear from you, particularly with any hopeful stories and examples of great activity at home: Learning; Well-being and Community spirit. Please only share if you are happy for us to celebrate with the wider school community through the newsletter and Twitter (only first names will be used) - send to BOTH a.zannetou@minster.notts.sch.uk and headteacher@minster.notts.sch.uk . The teachers and wider staff might be saying "Hi" very soon.... 😉
---
Mr Wall has some updates with regard to learning from home:
Thank you for your support during this period of school closure. I just wanted to update you on a few Show My Homework points.
1) If for any reason you or your child is struggling to access Show My Homework then please email Mr Andy Wall on a.wall@minster.notts.sch.uk
2) Some students have let us know that they have struggled to read certain PowerPoint files (the text has been overlapping). This seems to be when they are using the app. If this is the case can I recommend opening the file in a web browser, this seems to correct the issue.
3) We are endeavouring as a school to set the correct amount of work to support the learning of all students. However as you will appreciate it is difficult without talking to the students, to monitor their understanding and progress. In addition different students work at different paces. Therefore if your child is finding there is too much work please encourage them to work through it at their own pace and not worry if they seem to be getting behind.
---
I am thankful to be part of such a supportive and hopeful community at times such as these. Our chaplain has written a prayer for our Minster School Community, with sentiments of kindness, compassion and hope for the future. I have attached a printable version for you and your households.
With best wishes and gratitude.
Matthew Parris