The Works and Easter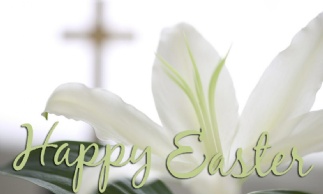 The Works is now a weekly publication, with the latest edition found below. There are no Easter lessons but we have some ideas for you to try over the coming fortnight.
Dear all,
A special time of year approaches in the Christian calendar, one of rebirth and hope for the future. This Easter we are all faced with difficulties in being with our families and loved ones - for many this will be a virtual celebration! From all at The Minster School we wish you well. Nearer the Easter weekend we will share with you our greetings through the Minster School YouTube channel. This is also the place we will continue to share our acts of worship. Minster School YouTube . If you can subscribe this will help us to improve and modify the channel.
---
The Works and keeping in touch
Our newsletter will, for the time being, be published on a weekly basis. We will try to keep other communications to a minimum as we know how difficult it is at present to keep to date with everything. Each addition will include new Home Learning ideas, also frequently added to the Hub Learning page. Visit as often as you can to find new ideas and advice. Our school Twitter feed is also busy at the moment with ideas, updates and sharing activity at home - @minster_school
Easter Activities
During the Easter holiday no lessons will be set but we have produced a set of activities that families and students could choose to use. There is the challenge to see how many can be achieved, although no obligation to complete any at all!! See below. If you have a go we would love to see how you get on by sharing either through Twitter or emailing HomeActivities@minster.notts.sch.uk
---
With best wishes and blessings this Easter.
Matthew Parris and Ben Chaloner