Parent updates - 1st May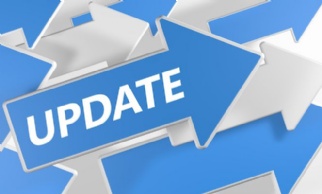 6th Form Bridging Activities, Online Safety, Year 9 Options Information, Hub Booking, Celebrating Students' Work.
Online safety
Significant amounts of time are being spent by children online during the school closures and while this brings benefits, there are also risks. We want to make sure children stay safe online and parents/carers have a significant role in helping us. At the end of this update is downloadable guide for parents. There is also some really good information in the Hub area of this website - Well-being and Pastoral Care . Please find the time if you can to take a look.
---
Work for those hoping to join the 6th Form
We are looking forward to welcoming our new year 12 students into the 6th form in September and to help them prepare we have sent some Bridging Work via email and Show My Homework. Students should select the subject areas they are going to study and then work through the activities and tasks set. If they have any difficulties there are links within the pack to the lead teachers.
In coming weeks each student will be contacted by the relevant subject leads to see how they are getting on. Your encouragement of you son/daughter to complete the work and engage in their preparations is much appreciated. For your reference and to help you a copy of the Bridging Pack is included at the end of this update.
---
Booking in to the Hub
If you wish to book a place at the Hub for onsite provision (Key Workers and Vulnerable pupils only) please complete the online booking form for the following week. This should be done once a week every week and by Friday at 8.00pm at the latest. This is important so we can make sure provision is in place, including catering, cleaning and safeguarding alongside supervision and support for pupils' learning. You can also contact the Hub through office@minster.notts.sch.uk if you need to make any changes. Please keep us updated with any changes needed.
---
Some final thoughts...
In the attached "Works" this week find out about Year 9 options, general teaching and learning update and lots of the latest celebrations of brilliant student work - well worth a look. Our Twitter feed has never been busier and is a superb platform for us to show you what our students and staff have been up to.... @minster_school
Thank you to all families for you ongoing support. It really is greatly appreciated by the staff who continue to do their best helping students remotely. If you have any concerns please do not hesitate to make contact and we will see what we can do to help.
Next week on Friday is the Bank Holiday celebrating the 75th Anniversary of VE day. Look out for a special online assembly and associated activities coming your way. No school work will be set next Friday.
With warm wishes to you and your families and prayers for good health.
Matthew Parris
Head Teacher