VE day Celebrations and Reopening Plans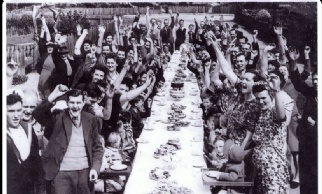 VE Day, Teaching and Learning latest projects, Planning for reopening, "The Works" all included in this parent update.
---
VE Day 75th Anniversary Celebrations
Tomorrow The Minster School community will be celebrating the 75th anniversary of the end of hostilities in Europe at the end of World War II. We hope you as families will join us in taking the time to remember those events and reflect what we can learn from history. The History department and Mrs Gibson in particular have put together a booklet of ideas including a programme of all the national activities taking place. These have been sent to all students through Show My Homework (copy also attached below) and a special Assembly has also been shared through our YouTube channel. Thank you for taking the time to have a look and for encouraging engagement with the activities provided. There is a linked House competition too - see The Works below for more details.
Teaching and Learning
The project model for key stage 3 has been working well and the latest project areas are as follows:

We continue to encourage teachers to include as many recorded elements in their lessons, with some interactive lessons also being used in particular for smaller groups. Training and support is in place to help make sure teachers have the tools at their disposal to include these elements in some of the activities set. However, not all lessons will be delivered in this way and there will continue to be a mixture across different subjects.
Plans for reopening
Provisional planning has been underway for some time in readiness for reopening the school. These plans are very much subject to government guidance but we also wanted to make sure we were developing realistic scenarios that could be achieved while maintaining social distancing and keeping our students and staff safe.
As soon as we have further guidance we will share our plans with you. It is likely that the following will apply:
The school is unlikely to fully reopen until next academic year.
The number of students attending at any given time will be significantly fewer than the 1600 on roll.
The first students to return for some onsite provision will likely be those on examination courses.
Extensive risk assessment and logistical adjustments will be made before reopening to any students.
We will rely on the co-operation and best behaviour of students when they are in school to abide by the new rules.
Online learning will still be part of the provision.
Please accept this information in the spirit it is shared - these are just our best guesses at present and things may change quite significantly.
---
I hope you all have the time to enjoy the landmark celebrations this weekend (although they may be a little more makeshift than we might have expected). Thank you wholeheartedly for your ongoing support and wishing your families well.
Matthew Parris
Head Teacher