Government releases schools guidance for September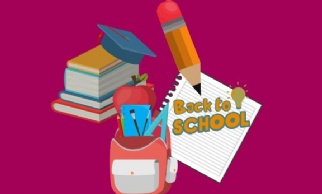 Reopening the school in September; Ofqual's GCSE and A Level consultation; Key worker provision ending.
Yesterday the government released extensive information to schools both on their requirements for September and also on the proposals for examinations next academic year. The latter of these is at the consultation stage.
It is exciting to be able to bring our community back together but there are also challenges ahead and I and the leadership team will have much to do in a short time to make the alterations needed. Further guidance for families should be ready by the end of the school year in time for our September return and will follow extensive risk assessments and logistical planning - please be patient while we undertake this work.
Key points about the reopening of schools
Here is a summary of the main points from the government guidance:
All students are expected to attend from September, including those currently shielding. This is mandatory.
The opportunities for social distancing in school will be limited but should be taken when feasible.
The school's population will be separated into bubbles, with minimal mixing with other groups in school. In secondary schools this will likely be year groups to allow for curriculum delivery.
A broad and balanced curriculum will be offered to all students, although there are restrictions resulting from the reorganisation of the school and for practical activities in some subjects.
Hand hygiene routines (such as are already in place for those using onsite provision in years 10 and 12) will be in place and must be adhered to by students.
Enhanced cleaning (as is already in place) will be implemented focusing in shared areas and touch points.
School uniform should be worn from September.
Face coverings are not recommended on school sites but should be worn by students on public or school transport. A safe face covering removal system will be in place.
All students are encouraged to walk or cycle to school where possible and to minimise use of public transport.
Where possible schools should consider staggering the school day to keep populations apart.
Equipment brought to and from school should be kept to a minimum and care must be taken when using any shared equipment in schools (appropriate cleaning or quarantining of items).
Students must stay at home and following self-isolation rules if they are showing Covid-19 symptoms. They should also be tested and the school must be informed of the outcome.
All members of school communities are expected to engage with the government' test and trace system.
Individual schools or bubbles within schools may be closed if confirmed Covid-19 cases occur.
Some of the biggest challenges for The Minster School lie around transport to and from school, staggered timings, lunchtime accommodation and creating year bubbles. Some of the suggestions in the guidance, such as transporting students in "bubbles" may not be possible and we will work on best solutions in coming weeks and with outside partners.
To read the full guidance and the updated parent guide from the government please use the following links:
Alongside the restructuring of school provision needed for reopening and as mentioned in an earlier briefing, we are also working on our catch-up provision for students and look forward to sharing our plans with you soon. This work has already begun with a small identified group of students from years 7, 8 and 9 invited into school this term for some additional support in advance of September.
All parents / carers of year 10 and 12 please open and read the below section, with details on exams 2021.
Ofqual consultation on exams 2021
For families with students in years 10 and 12 (next year's exam cohorts) information has now been published about proposed plans for exams. There is the opportunity to respond to a consultation about those plans and I would urge families to do so, especially considering the following key points from the proposals:
There is no proposed change to the length or number of exams next summer.
No additional support materials will be allowed in exams (e.g. poetry anthologies, equations sheets).
No content reduction at A Level or for the vast majority of GCSEs. The exceptions are Geography GCSE and History GCSE.
No additional optional elements in exams - all questions in most papers will be compulsory.
It is proposed that exams are moved to later in the year with the potential late publication of results.
Practical elements in many subjects have been modified to allow for public health restrictions and where time will be short.
The school has already officially responded to the consultation, which offers fewer concessions than anticipated, especially given the extent of the school closure. Please be assured, we will focus considerable efforts and catch-up resource on our exam cohorts throughout next academic year to help them, with more details to follow before the end of the academic year.
Key Worker Provision ends this term
It has been our pleasure to provide school places for the children of key workers since March. We hope this has helped those key workers to continue in their important and varied roles during the pandemic. At the end of this term that provision will close.
Closing remarks
In the attached newsletter there are other updates, including a change to the INSET days next year - please take note. The updated calendar is attached for your information.
Thank you for your ongoing support and patience. We are doing our best to keep all balls in the air and provide the best we can for our students now and moving forward. My thanks go to the many staff (teachers and support staff), who are working in the background in many different capacities, often pitching in with very different roles.
It is appreciated that all this new information will raise anxieties for some (it certainly presents me some conundrums!) but nevertheless I am confident we can bring our school back together in September and help our students to flourish and cope with their challenges.
All best wishes
Matthew Parris
Head Teacher