Weekly Update 13th November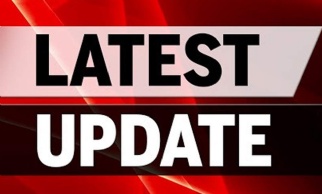 Latest news including Uniform, MSPTA fundraising, Parents' Evenings and Year 11 Mock Exams
Dear Parents and Carers,
At the end of the first full week of lockdown v2.0 I wanted to report how positive the atmosphere has been within the school. Learning has been purposeful and the students have been applying themselves incredibly well. I am pleased to report that school attendance remains high and in line with last year's figure. Thank you for all that you are doing in supporting us and your children - we really are 'succeeding together'.
This week I wanted to take a few minutes of your time to update you on some matters (and hopefully a couple more minutes of your time signing up to support the MSPTA's fundraising)
Covid-19
We have had no confirmed cases of Covid-19 in the school in the two weeks since our return from the half term break. Before the holidays we were updating you with each case and will continue to do this until further notice.
With this being the case it is still important that students, staff and families continue to follow the local and national guidance. In school we are maintaining our procedures to minimise the risk of the spread of infection.
Uniform
As the weather has started to become cooler our students are wearing coats to school, and we are pleased that this is the case. However, the coat is not a replacement for the school blazer. We are seeing a few students not bringing their blazers to school and we will issue uniform logs for this in the future. Likewise, we have been clear about the expectations regarding what to wear on PE days (details here). The vast majority of students are following these expectations but please remember that hoodies should not be worn.
Through maintaining ventilation in school, we do realise that classrooms will be colder than normal and that this may get worse over the coming months. It may be the case that your child will wish to wear further layers – such as a plain T-shirt under their school shirt – and we are being flexible regarding keeping coats on in lessons.
MSPTA Fundraising
The MSPTA are active in supporting the school and raising funds. Over the past year we saw considerable success through the Local Community Fund at The Co-Op. By you, as parents, signing up to support the MSPTA we have raised over £7000 allowing the school to purchase GCSE Pod for our students use.
This year we have secured another Local Community Fund with the Co-Op to raise money for the Minster Junior School and the Music Department. We now need you to sign up again. Please do that here
The Minster School are now also a chosen charity on Amazon. By registering on Amazon Smile and selecting the MSPTA (Southwell Minster School Parent Teacher Association) 0.5% of your purchases will be donated. This is at no cost to you! Please click here for details.
With fundraising severely hindered due to Covid-19 the MSPTA and the school would really appreciate you support.
Parents' Evenings
Parents' Evenings are an important part of school life strengthening communication between school and home. In the current climate it is not possible for these to take place face to face. In the past week we hosted the Year 13 Parents' Evening over Microsoft Teams - this was highly successful. We are now pursuing how we can repeat the process with the larger cohorts within the main school (Years 7-11). As you will be aware these are very busy evenings in school normally, so we want to make the transition to online as smooth as possible enabling effective booking of slots and accurate time keeping. Due to this we made the decision to postpone the year 10 parents' evening, but we will have a solution in place for the parents' evenings that take place in January.
Year 11 Mock Exams
The year 11 mock exams begin on 1st December. The timetable for exams is now on our website and available here. Individual timetables for students will be distributed in the coming week.
Many thanks for your continued support - both of the school and the MSPTA!
Mr Chaloner