Covid-19 Update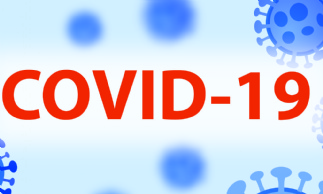 Two confirmed Covid-19 cases 10th December 2020
Dear Parents and Carers,
Today we have been informed of two further cases of Covid-19 within our school community. One of these is a student in year 11 and this has led to a number of students being asked to self-isolate for 14 days from their last time of contact. We work to establish close contacts by considering social groups, seating plans and travel arrangements and inform these families by email/text separately. Each time we do endeavour to minimise the number of students that we ask to self-isolate, but we also have to balance that with the guidelines presented to us by the DfE and Public Health England. Namely, that if you are within 2 metres for more than 15 mins or within 1 metre for a minute, you will be asked to self-isolated.
The second case is a student in year 12. The student has been self-isolating since the end of November due a member of their household testing positive. Due to this there are no close contacts in school to identify.
I realise that for some of you this will raise concerns especially with the Christmas holidays approaching. This half term has seen a reduced number of cases and we have been lucky in the number of cases we have had compared to some other secondary schools. It is important that as staff, students and wider family groups we do not become complacent and follow national guidance - wash hands, cover face, make space. We will continue to ensure that our processes in reducing the transmission of the virus are as effective as possible and the guidance is still that you should send your child to school if they are well enough to attend and not self-isolating.
Many thanks for your understanding
Ben Chaloner – Head Teacher