Weekly Update 8th February 2021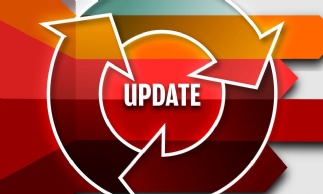 Update including information regarding relationship and sex education and Year 9 options deadline
Dear Parents and Carers,
It's the last week of half term, next week home schooling can pause. I know that it has been a tricky period for you and that home schooling is not an easy task. As a parent myself, I know that we are following our child's timetable from home, we are setting up the IT, we are working out when lunch and break is, we are supporting our child when they find it hard and all this whilst trying to do our own work. Can I personally thank you for what you have done to ensure that your child remains positive and engaged throughout the process. You have done a great job. On the whole our students have done incredibly well – I am immensely proud of them. They have participated in lessons and submitted work to ensure that they keep up with the curriculum on offer.
We are preparing to return to normal schooling on 8th March. This has not yet been confirmed and we expect an announcement during the week commencing the 22nd February regarding this. It may be that there is some kind of partial reopening, a full reopening or even that we remain only open to the children of critical workers and vulnerable learners – we just don't know! As we prepare for this, could you please check that your child's uniform is ready. Please check that it fits and remember to check their school shoes too. For many students they will not have worn their uniform for eleven weeks come the 8th March so it's imperative to check and ensure that all is in order.
Relationships and Sex Education
As you may be aware the Government recently changed its guidance for schools on the teaching of Personal, Social and Health and Economic education. As a school we believe these topics are of great importance and therefore already have a firmly established curriculum which we have adapted to meet the new requirements.
The main changes that the Government has made is the move towards compulsory relationships and sex education. In order to ensure that we fully meet the new requirements we have developed a new relationships and sex education policy and adapted our curriculum accordingly. In doing so we have as always worked within the Church of England guidelines to ensure that our provision continues to be in line with our Christian ethos.
The new policy is now available for all parents to view on the school website https://www.minster.notts.sch.uk/attachments/download.asp?file=3942&type=pdf. I would like to encourage you to read the policy and let Mr Wall (a.wall@minster.notts.sch.uk) know any feedback that you might have.
The policy sets out what topics will be covered at each Key Stage from 2-5, updated information on parental rights to withdraw from Sex education and how the content will be delivered.
The teaching of the new Relationship and Sex education policy will commence after Easter 2021 and parents will be informed prior to the delivery of the Sex education elements.
Year 9 Options
Thank you to all the parents that attended the online parent information evening last week. A recording of the event and full details can be found on our website at https://www.minster.notts.sch.uk/year9options A reminder that the deadline for option choices is Monday 15th February 2021. This can be completed online and can be found through the above link.
Many thanks for your continued support and I wish you a peaceful and restful half term. School will reopen remotely on Monday 22nd February 2021 at 8:50am.
Ben Chaloner – Head Teacher