Weekly Update 1st March 2021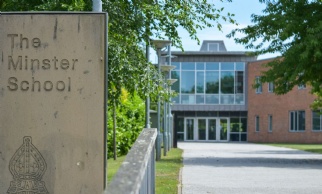 Update regarding reopening of school, pastoral staffing and qualifications
Dear Parents and Carers,
This time next week we will begin to reopen the school buildings to our students. We can't wait to have students in our building, learning, once again. It is understandable why school attendance was limited, to reduce the spread of the virus, but for us as teachers it is sad to have an empty school. We have had key worker children and vulnerable students on site, and it has been great to interact with them but we look forward to being a busy, thriving school once again.
The arrival of students back to onsite provision will be staggered to allow for lateral flow testing of students in years 7 to 13. Can I urge you to consent to this? The idea of lateral flow testing is to break the chains of transmission – to identify the virus when people are not showing any symptoms. During the period since January, we have been testing staff that have been on site twice a week. We did have a positive case that was identified through a lateral flow device testing positive a number of days before the person showed symptoms. By doing the test it stopped further transmission of the virus early. With 1600 students coming back to face-to-face education it is imperative that as many students and staff as possible consent to the testing in order to minimise the risk of transmitting infection.
I would also like to remind you that lateral flow tests are to identify asymptomatic cases – when no symptoms are shown. If your child is demonstrating symptoms, then they need to self-isolate and book a test online rather than take a lateral flow test.
The updated government guidance on the reopening of schools is recommending the wearing of face coverings in the school buildings when social distancing cannot be maintained. This now includes the use of face coverings in the classroom for the first time. It means that students will be expected to wear a face covering for the majority of the school day so we will be encouraging students to spend their break and lunchtimes outdoors where possible. Please ensure that they bring suitable clothing such as a coat and/or an umbrella. Again, I would urge you to support this initiative as it helps to prevent the transmission of the virus keeping children and staff safe.
There is now a dedicated page on the school website that signposts you to the relevant information for the school during the pandemic. This can be accessed at https://www.minster.notts.sch.uk/covid19 Please do have a look as it contains a brief updated parent and student guide, further information regarding lateral flow testing and the behaviour expectations of students during these times.
Pastoral Staffing
Many of you will be aware that Mrs Burles, Progress and Achievement Leader for Key Stage 3, retired at half term. Mrs Burles was a committed and loyal member of staff who will be foundly remembered by many students. We send her our best wishes as she relocates and begins her retirement.
Miss McHugh has also joined the pastoral team as the Pastoral Support Assistant for Year 8.
The pastoral structure will now see Mr Rowson as 'Assistant Head Teacher Pastoral - Key Stage 3' supported by Mrs Marriot, Miss McHugh and Miss Batchelor. Mrs Zannetou will be 'Assistant Head Teacher Pastoral - Key Stage 4' supported by Mrs Redmond and Mr Roberts.
Qualifications
Last week there was further information released from the government regarding the awarding of grades for students in years 11 and 13. Unfortunately, there is still some uncertainty and we are expected further guidance from the exam boards by the end of March. The guidance can be found here https://www.gov.uk/government/publications/awarding-qualifications-in-summer-2021/awarding-qualifications-in-summer-2021 I have also attached a useful graphic from Ofqual that summarises the details at the bottom of this page.
Over the next week we will develop our provisional plans and share those with you and the affected students as soon as possible.
Many thanks
Ben Chaloner - Head Teacher