Weekly Update 15th March 2021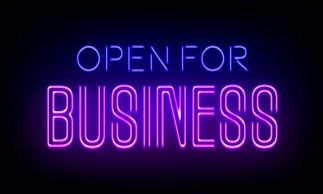 The students are back!
Dear Parents and Carers,
We are so pleased to see your children back in school. Over the last week we have seen the staggered return take place and today the school was full. I walked the classrooms with pride watching the students and staff shine as they were all pleased to be back in school. The lockdown period has been a challenge for all of us and the reopening of on-site education is the first step towards the easing of national restrictions. We are pleased to play our part in this journey and ensuring that our students are back engaging with high quality education is a joy.
The onsite testing of all students has been a logistical challenge and I am indebted to the work carried out by Mr Wall and Ms Clay in making it happen. Staff have been working outside of their normal roles and a team of volunteers have stepped in to support the process. Thank you. 98% of our students are going through the testing process with all students having a negative first test. However, today, a student in year 7 did test positive. The testing identified this and has allowed us to limit the chain of infection in an asymptomatic case. To me, this is the system working effectively.
Over the coming week we will begin the process of moving to home testing kits for students. The guidance is that students test every 3-5 days. We tend to recommend the routine of testing on a Monday and Thursday morning. I have been doing this since January – initially through the school testing facilities and now through home testing. I have found the experience reassuring and valuable in feeling that I am doing my bit to stop transmission. Of course, no system is fool proof but using testing as a control measure, alongside hands, face, space, make a difference.
As parents and carers of children at school you are able to order the lateral flow testing kits for free. To access these please follow this link https://www.gov.uk/order-coronavirus-rapid-lateral-flow-tests
Many thanks
Ben Chaloner – Head Teacher