COVID-19 home testing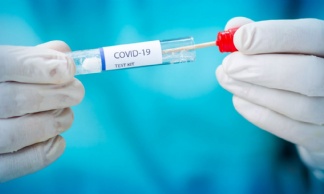 Home testing for students will be starting next week. See below for more details.
Thank you for all your continued support with the COVID-19 testing process. So far we have carried out 3242 tests.
From the w/c 22nd March testing will no longer take place in school and all students who are participating will be given a Home LFD testing kit along with an instruction booklet on how to use it. We now have the testing kits in school and they will be given out to students in tutor time on Thursday or Friday this week. Each kit will contain 7 tests and should therefore last 3.5 weeks after which a new kit will be sent out. If you require a new testing kit prior to this (for example because a test was void and you needed to re-test) please email office@minster.notts.sch.uk.
Information about how the tests work and what you need to do is available on our school website here: https://www.minster.notts.sch.uk/covid19testing
If you have already given consent for your child to take part in our COVID-19 return to school mass testing programme then your child will be automatically given a testing kit unless you specify that you no longer wish to continue.
If you have opted out of the testing programme your child will not be supplied with a home testing kit. If you change your mind and wish to participate you should contact the school with your child's name and stating that you wish to participate in the testing programme.
Communications in either of these cases should be sent to office@minster.notts.sch.uk.
Please note that "by collecting and opening the test at home test kits the individual gives medical consent and is legally committed to reporting their results via the NHS Test and Trace reporting system."
Details on how to report your results to NHS test and Trace and to the school are also on our website. This is a requirement of participation in the programme.
Finally our Privacy policy and Risk assessment are found on the website here: Privacy statement and here Risk assessment and should be read prior to opening and carrying out any tests.