Covid-19 Update 13th July 2021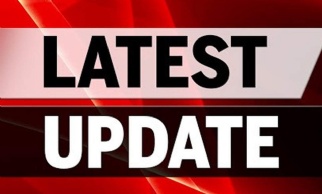 Covid update and last day of term arrangements
Dear Parents and Carers,
I wanted to update you on the current situation regarding Covid-19 and the impact that it is having upon the school. As of this morning we have 24 staff absent from work. These absences include 'normal' illness but also a considerable number that are self-isolating due to being a close contact to someone that has tested positive (including family members), tested positive themselves or having to provide childcare to their children who been sent home from their school to self-isolate. In addition to this we have a number of students from our school self-isolating. Yesterday, this number exceeded 400 and is in relation to 29 positive cases over the past ten days.
I know that there seems to be mixed messages in the media at the moment. Monday 19th July looks like the day that restrictions will ease, and the Department of Education have provided guidance to end 'bubbles'. Whilst this is welcoming to many, many professionals are advising that we act with caution on the grounds that nationally we are having high numbers of cases with a virus that continues to be highly transmittable and this is having an impact upon the provision that schools can provide.
With children at home self-isolating, you expect the highest quality remote learning – an offer that was well received during lockdown earlier this year. Unfortunately, it has not been as easy as to move all lessons to live lessons. This works when an entire class is sent home but unfortunately when small numbers of taken from each class it is not possible as teachers are needed to continue to teach those who remain in school. We are continually reviewing what we are offering and endeavouring to make this as good as possible.
The guidance from the Department of Education leads us to believe that this is a temporary problem until the end of this academic year. From September, it is highly likely that students will no longer be in bubbles and will not need to self-isolate if they are a close contact of someone that has tested positive. We are also informed that as a school we will no longer have to trace close contacts of a positive case and that this will be done via NHS Test and Trace. However, there is an expectation that the national number of cases will continue to rise, perhaps reaching a peak in mid to late August. With this being the case, and with students mixing with wider groups over the holidays, the Department of Education wish for all students in year 7 and above to complete two lateral flow tests, three to five days apart, on the school site, when they return. This is to help identify and prevent the spread of the virus into school. Once these two tests have been completed schools will revert to home testing for the duration of September. This will mean a staggered start - year groups starting on different days - will take place for year groups in September. Further details of this to follow including details on how school will operate in September under the new guidance.
Friday 23rd July is the last day of the summer term. The school day will finish at the earlier time of 1pm (with the staggered end either side of this). The school buses have been booked to leave at this time.
Many thanks for your support and understanding.
Ben Chaloner - Head Teacher