Plans for September 2021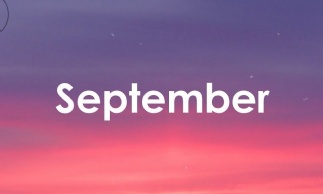 Plans for students return in September
Dear Parents and Carers
It's here, the end of term and the end of a challenging year. I wanted to thank you for your endless support and understanding in what has been difficult times for our school, our staff and all those in our school community. Throughout this time are students have been amazing showing resilience and optimism in abundance.
We are immensely proud of our year 11 and year 13 students that have now left us. Against all the odds we did manage to have a leavers' prom for year 11, an event where students could get together and celebrate their time at The Minster School. I am sure that many of them will return in September to continue their studies with us in the Sixth Form. It was disappointing that similar did not happen for year 13. Year 13 have had the majority of their sixth form experience disrupted by the pandemic but never have they complained. Instead, they have responded with the maturity that exemplifies them as Minster students.
In the rest of this communication I wanted to share with you the plans for September when we are hopeful that we will return to a more 'normal' school.
Return to school
The return to school will be staggered for different year groups. This is to allow for the onsite lateral flow testing for Covid-19 to take place. As previously communicated the Department for Education is recommending that all students in year 7 and above complete two tests onsite to help minimise the chances of the virus being spread in school.
All students should arrive to school through the main gate (by the school fields) where they will congregate on the field (wet weather plans are in place) before going for their test. They will be met by their class teacher, so students should look at their timetable, that will be emailed to them over the holidays, in order to identify the appropriate member of staff.
Students should arrive at school at the time and date below:
8:50am Start
11:00am Start
Thursday 2nd September

Year 7

Junior School (Junior School Entrance)

Year 12

Friday 3rd September
Year 11
Year 13
Monday 6th September
Year 8
Year 10
Tuesday 7th September
Year 9
Once students have completed their test they will remain in school until the end of the school day.School buses will run at the normal time at the beginning and end of the day. We understand that the timings for some year groups, especially year 10, might be difficult for some of you. If this is the case, then they can catch the school bus at the beginning of the day and arrive at the normal time.
Onsite testing
Students will be assisted to self-test twice, once on their first day (as above) and then again 3-5 days after their initial test. In order to carry out testing we will need consent from parents for any students under the age of 16 and from the student themselves for anyone aged 16 or over. For those of you who consented for your child to be tested in March there is no need to re-fill in the form, we will carry your consent over. 
If, however, you have changed your mind and no longer give consent, your child didn't take part in March and you now wish them to, or your child is now 16 or over, please can you complete the form below.
If you would like any more information about the testing process, please either go to the school website https://www.minster.notts.sch.uk/covid19testing or contact Mr Wall on a.wall@minster.notts.sch.uk
Home testing
After the initial two tests we will again be distributing home testing kits to students who are participating in the home testing programme. As previously, these will be lateral flow devices and anyone who uses the testing kits need to report their results to both the NHS Test and trace as well as the school.  We will not be issuing tests for use over the summer holidays. If you wish to continue to test, then you should order home tests for free at https://www.gov.uk/order-coronavirus-rapid-lateral-flow-tests
School Operations
We have studied the updated guidance for schools following the move to Step 4 of the roadmap. In line with this we will be continuing to implement the following routines and practices in school:
Ensure good hygiene: We will be continuing to ask students to use hand sanitiser on their entrance to lessons and will encourage good hand hygiene and the 'Catch It, Bin It, Kill It' approach through reminders to members of the school community and posters displayed around the building.
Maintain appropriate cleaning regimes: We are continuing to operate an enhanced cleaning schedule for the school, including regular cleaning of frequently touched surfaces. 
Keep occupied spaces well ventilated: All rooms will have windows open during the day whilst occupied, and we maintain the air conditioning systems in other rooms to ensure there is an appropriate fresh air supply. 
Face coverings: At present the wearing of face masks is not deemed necessary for students or staff but we will continue to make them optional for any member of the school community who may wish to wear one.
One-way system: The use of the one-way system in school has improved the flow of students around school and helped to manage busy times of the school day. Therefore, we will be keeping this in place in September.
Staggered end to the day: We are planning on continuing to stagger the end of the school day to help with the movement of students out of the building and getting onto the buses. However, we have reduced the amount of stagger so that it doesn't impact on students learning. From September, it will be:
Year Group
Dismissal Time
KS3
2:55pm

Junior School

KS4 & 5

3:00pm

Year group zones at the start of the day, break and lunch: Although the Government have stipulated that there is no need to continue with bubbles, we have found the use of different zones for different year groups to have been an extremely positive thing for our students. Therefore, before school and during lunch and break times year groups will continue to have their own zones in which they can eat and socialise.
PE kit: We will be reverting to students getting changed for PE in the school changing rooms. Students should come to school in the full uniform each day.
Of course, should anything change over the summer, or we receive new guidance, I will be in touch with an update for you
School Uniform
Our uniform is important in giving students a sense of community and belonging. We want our students to wear the uniform with pride, looking smart at all times. In line with this I would like to make the following reminders as I know many of you will be buying items over the holidays.
Shoes should be a black sensible leather type shoe. Trainers, such as Nike Air Force 1s, are not acceptable footwear.
The school skirt is a Castle Grey Tartan Senior Stitch-Down Pleated Skirt, in length 20" or 22". It must not be rolled at the waistband, or the hem raised.
The full uniform list can be accessed here https://www.minster.notts.sch.uk/attachments/download.asp?file=5091&type=pdf
Before I leave you to enjoy the summer break, I would like to take this opportunity to thank the staff of The Minster School who have worked tirelessly to ensure that our school thrives and that your children flourish. Staff are all levels, in all roles, have risen to the challenges put their way and I immensely proud to be the leader of such committed and dedicated staff.
May I wish you a wonderful and safe summer. I hope that you have the opportunity to relax and enjoy time as families. We look forward to seeing you all again in September.
Many thanks
Ben Chaloner - Head Teacher