End of Autumn Term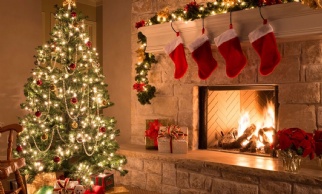 End of term messages
Dear Parents and Carers,
I hope that you are safe, well and looking forward to the Christmas and New Year break. On this, the last day of term, I wanted to thank you for your support throughout the term. As parents and carers, you play an instrumental role in your child's success here in the school – I wanted to personally thank you for this as it is your interactions that ensure that we can truly 'succeed together'.
Today we have published our latest edition of WORKS – the school newsletter - it is available to read here. Please do have a read so that you can have insight into the events and activities that have taken place over the past few weeks.
At the end of this term, we have said farewell to some staff. Mrs Woodhouse has been a valued member of the learning support team for a number of years. She is the school SENCO and will have worked closely with many families and children. Mrs Woodhouse has taken the decision to retire, and we wish her our best wishes at this time. Mrs Wood will join us in January as our new SENCO. Mrs Wood is an experienced teacher and has worked closely with children who have special educational needs and disabilities in her current and previous roles. We look forward to welcoming her to The Minster School staff.
We have also said farewell to Mrs Darby from the Post-16 team and Miss Street as a cover supervisor. We thank them for their service to the students at the school and wish them best in the new jobs. We are currently recruiting their successors.
Our return to school is scheduled for Wednesday 5th January 2022 with Tuesday 4th January 2022 being an Inset Day. You will be aware that we have be asked to make onsite Covid-19 available at the start of the term. In order to do this, and to try and minimise the disruption to the school day, we are utilising the INSET Day to test many of our students and Mr Wall has sent a schedule in regard to this and a copy can be found below. You will be aware from the media reports is increasing, so I would recommend that you follow national guidelines regarding testing at home throughout the break and when we return in January.
Finally, I would like to send you my best wishes and hope that you have a peaceful and joyful Christmas.
Many thanks
Ben Chaloner