Walesby Adventures with Year 7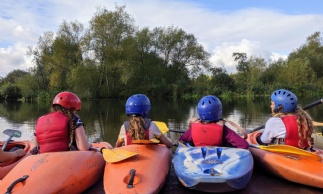 A fantastic time was had by all at Walesby outdoor centre this week. Year 7 students made friends, had adventures and succeeded together at their residential as part of The Minster School's annual induction programme.
Wide-ranging activities included Archery, Climbing, Kayaking and Rafting, with students working together to achieve their goals. They showed many of the school's virtues including optimism, resilience and kindness.
Particular congratulations and thanks to the new year 11 House Captains who led and organised some of the activities and to Mrs Richards who does a great job organising the annual event.