Year 8 Languages Day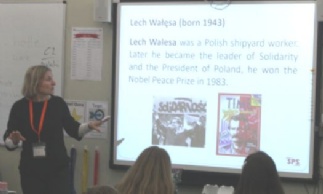 On Friday 10th January the Modern Foreign Languages Department once again ran its annual Languages Day for students from Year 8.
Students in Year 8 had the opportunity to enjoy and experience a variety of language and culture based activities, ranging from "Latin – a dead Language", "An Introduction to Hebrew" and "Languages in Business", taking in Japanese, Polish, Portuguese, Italian, Modern Greek and British Sign Language along the way.
As ever, students participated with enthusiasm. Our thanks go to the external providers and all those who contributed to a successful day.