House Bake-Off Winner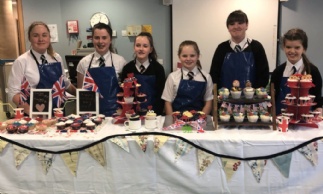 Our Bake-off finalists completed their two hour cup-cake bake on a theme of the royal wedding.
Congratulations to all bakers who presented beautifully decorated and delicious royal wedding cupcakes. The final was tightly contested with 1st place achieved by Sofia in Clumber. We encourage students to keep their eyes open for future competitions. Take part for the fun of it and to win points towards the House Cup Competition.