6th Form applications still open...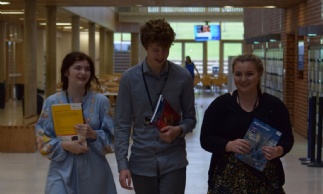 Our outstanding 6th form with excellent A Level outcomes is still accepting new applicants until the beginning of October.
We would be pleased to here from any student who may be interested in studying with us for their A Levels. We offer one of the widest ranges of post-16 qualifications in the region and endeavour to meet any subject combination from those we have available.
Places are still available for year 12 in 2018 and will remain so until the beginning of October. If you meet our very moderate entry requirements we WILL offer a place. Our 6th form is truly outstanding with our most recent results placing the school in the top 10% nationally at A Level. The vast majority of students achieve grades which allow them them to access the very best courses at the top flight of Universities.
Find out more here or just give us a call on 01636 814000, asking for Miss Toms, our 6th form administrator.