Year 7 Discover Islam during visit to Derby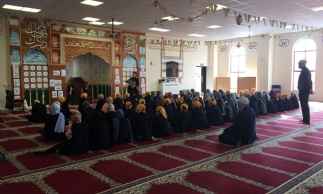 On Thursday 8th and Monday 12th November our year 7 students visited the Derby Open Centre during a day trip to discover more about Islam and its underlying culture.
All were made warmly welcome by staff at the centre with questions answered and the opportunity to understand more deeply the beliefs and practises of this significant world religion. Students were praised for their excellent behaviour and enquiring questions. Learning about other cultures and religions helps us all build tolerance and understanding of others, finding out about our similarities and helping to build a better and more kind society for the future.