Iceland Visit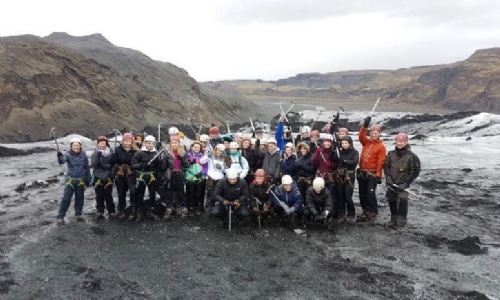 Iceland Visit
During the last week of the Easter holidays 32 students and 4 staff made the journey to Iceland. This was our biannual trip for Year 12 and 13 geography students.
We stayed in a place called fisherman's village which was a secluded spot just outside Reykjavík and gave us a real insight into what the real Iceland was like. We had an action packed itinerary whilst we were there, trying to see as much of Iceland as it has to offer in a short time.
Highlights included seeing the Stokkur Geyser erupting on a number of occasions, walking behind the beautiful seljalandsfoss waterfall, and a glacier walk looking at how the glacier is the fastest eroding in Europe.
The trip finished with a great stop at the blue lagoon where we spent the morning swimming in the geothermal pool.
The trip was a real highlight of the year and I know that the students really appreciated seeing Geography in action, with many of them stating that it would really help with their geography studies.