New House captains announced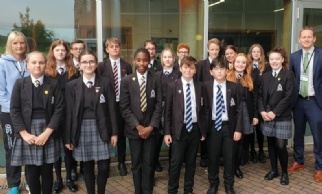 Congratulations to our new House Captains who have been installed in their new posts ready for next academic year.
The group of key stage 3 students each put together an application to share how they will support the school and take on their important leadership roles.
The House Captains support whole school events; sit on a council which influences whole school developments; liaise with other students to share their opinions. We are very grateful to them for their efforts and wish them every success in their roles over the next 12 months.