Year 10 Visit Granada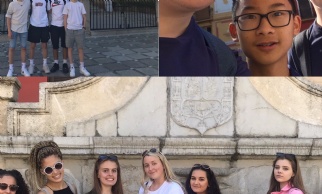 Year 10 students enjoyed beautiful weather, architecture and culture during their visit to Spain.
A fantastic time was had by all and the students were a credit to the school. Mrs Bolton brought an interesting local perspective of her home town and the trip included a visit to her school to experience Spanish education. The trip included a visit to the Alhambra, a world heritage site. More news about recent trips to follow in our next newsletter to be published on Monday.