Farewell to Year 11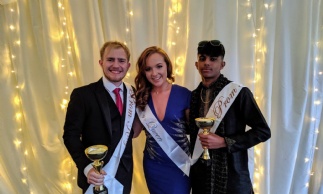 Tuesday this week saw the culmination of the farewells to year 11 with a busy day of events in school and beyond...
In the morning the students were in school to sign shirts, meet peers and teachers. The leavers assembly included reminiscences from years gone by, including some very entertaining photos and videos..... The staff farewell tribute video (this year inspired by The Greatest Showman) was a particular highlight.
In the evening the Prom at Colwick Hall Hotel was a roaring success with incredible arrivals, dancing, feasting, magic and memories. At the event the Prom King(s) and Queen were crowned along with a host of awards. Congratulations to Betsy, Anraj and Arthur.
Good luck to all year 11 for the future. We look forward to many of you returning to The Minster School for the 6th Form.