All School Opportunities
Covid Recovery
The school year 2020/21 will be substantially affected by the impact of the coronavirus outbreak. All Minster Teaching School Alliance work will be flexible and adapt to the changing situation. This will include CPD events being hosted online in the first instance. We will endeavour to respond to need and keep you informed of arrangements throughout the year as we adapt to the situation, at the same time as continuing to support school improvement.

The following all school opportunities are available:
Minster Teaching & Learning Programme (3 for 2 offer)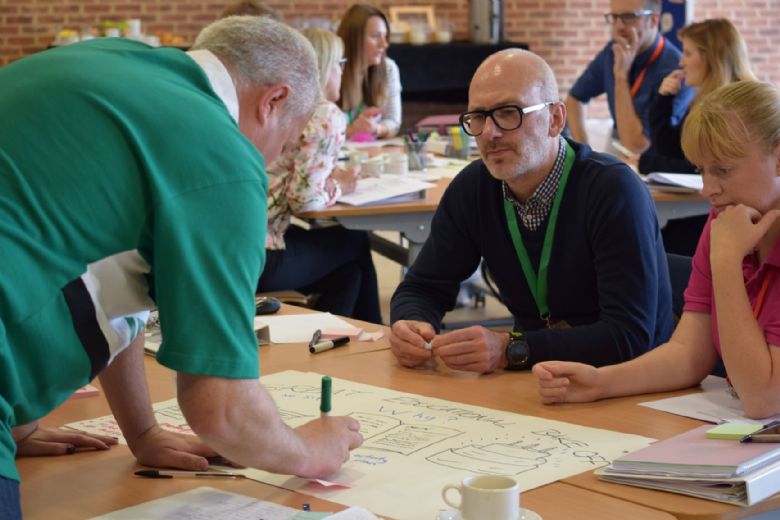 Nothing is more important in improving outcomes for children than the quality of teaching. This programme aims to improve the classroom practice of participants in the long-term and is facilitated by outstanding teachers, senior leaders and SLEs with specialisms in teaching and learning.
PROGRAMME AIMS
To develop reflective practitioners.
To improve the quality of teaching and learning in the classrooms of participants, leading to better outcomes for children.
To develop an understanding of what makes highly effective teaching and learning, and why.
To provide practical strategies that work in the classroom.
To enable participants to apply new learning to their own context.
FORMAT
The programme format is currently under review and details will be published shortly.
Each session takes a particular teaching and learning theme and will include elements of facilitated discussion, the modelling of teaching and learning activities , peer collaboration, expert input, learning visits to lessons and 'gap tasks' to undertake and reflect on.
PARTICIPANTS
Teachers from all phases, and at any stage of career, who have the potential to improve their practice further. This includes teachers moving towards 'Good' and from 'Good' to 'Outstanding'.
PROGRAMME REQUIREMENTS
Attendance at all sessions.
Active participation.
Completion of gap tasks, including trialling strategies, learning visits to other lessons.
Regular meetings with an in-school learning coach *, usually a senior leader or teaching and learning leader.
Completion of a learning log during the programme, leading to an action plan.
* Identified and provided by the participant's school
SESSION DETAILS
We aiming to start the programme after Easter 2021. We will publish final details shortly.
COST
£350 per person, or £300 for MTSA member schools. 3 for 2 offer available.
To register for a place on the course or if you have any questions please contact Trish O'Malley, Teaching School Administrator, p.omalley@minster.notts.sch.uk tel 01636 817 318.
Managing Difficult Conversations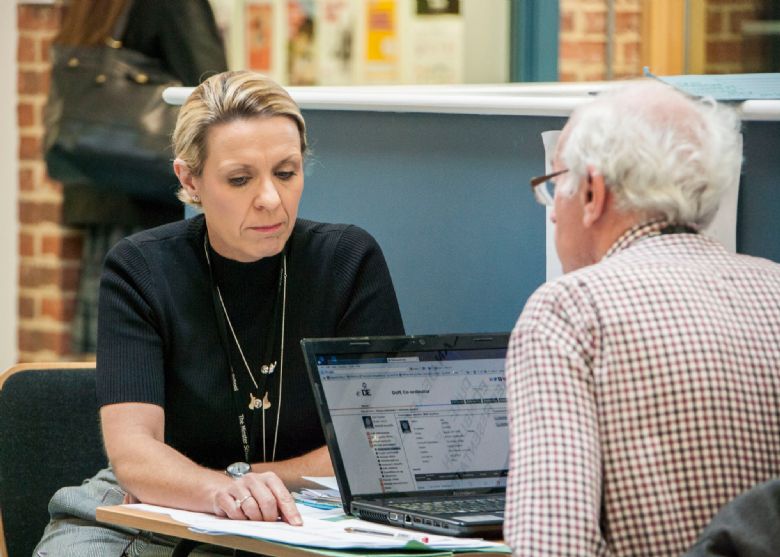 Due to the popularity of this course, the Minster Teaching School Alliance is continuing to offer this twilight training session on the subject of Difficult Conversations. The two hour workshop will include:
Key features to bear in mind when planning a difficult conversation
Key strategies to use in a difficult conversation
What to do if the difficult conversation does not have the desired impact
Sharing examples of challenging behaviour and practising the difficult conversation
The session will be aimed at staff with a middle or senior leadership responsibility, although would be relevant to all staff leading others in schools.
If your school is interested, please send us an email and we will add you to our register of interest for 2020-21 - p.omalley@minster.notts.sch.uk
Some feedback from previous participants...
I found the course very useful. I used several of the strategies that were discussed at the workshop in a conversation this week and the outcome was very positive!
The whole course was great - it made me think about the way I need to deal/speak to people when having difficult conversations.
Very good structure with well prepared resources that I can use or adapt. Good delivery from different perspectives.
Good to realise that other people feel the same/may be in the same situation. Role plays worked well. Good to think about what might happen if we don't have that conversation.
The content of the course and the way in which it was delivered - friendly, informative, role play! Taking it to our own setting - thinking of our own examples.
Mental Health First Aider Course
What is Mental Health First Aid?
Mental Health First Aid (MHFA) is an internationally recognised training course, designed to teach people how to spot the signs and symptoms of mental ill health and provide help on a first aid basis.
A copy of our flyer can be downloaded for further information.
Pilgrim School and Ash Villa School will be running this two-day Youth MHFA course at the Minster School, Southwell.
SESSION DETAILS
We are currently keeping a register of interest and will confirm session details once the required numbers are reached.
CONTACT
Please email Trish O'Malley, Teaching School Administrator p.omalley@minster.notts.sch.uk to register.