Vacancies - Current Primary
Covid Recovery
The school year 2020/21 will be substantially affected by the impact of the coronavirus outbreak. All Minster Teaching School Alliance work will be flexible and adapt to the changing situation. This will include CPD events being hosted online in the first instance. We will endeavour to respond to need and keep you informed of arrangements throughout the year as we adapt to the situation, at the same time as continuing to support school improvement.
Primary: Current Vacancies for 2021-22
Each year, we recruit around 30 trainee teachers who will be hosted by schools around Nottinghamshire on the School Direct route. The cycle of recruitment is open from October to June each year.
Please explore this area further to find out more about our host school locations, current vacancies and for more information about how to apply.
All Saints C of E Infant School and Pre-School
Course code: 2W99, Location code: R
All Saints CE Infant School is a smaller than average infant school, with 90 pupils on roll aged from 4 to 7 years. In February 2014, we opened a Pre-School in the community centre belonging to our church, All Saints, and since then have offered places to children aged from two years. Our oversubscribed school is situated in the ex-coalfield village of Huthwaite. Attainment on entry to Reception is generally well-below average, but pupils leave our school at roughly average levels.
We are among the first schools in Nottinghamshire to work with two year old children and are in the process of evaluating the impact of this. Recently, we were delighted to receive accreditation as an 'Achieving Early Quality Lead School', in association with the charity, Achievement for All. Our passion for high quality early years education means we are regularly involved in research in this area, and in the delivery of training, both in Nottinghamshire and further afield. We are graded 'Good' by Ofsted.
As a Voluntary Aided Church of England School, we have strong links with our church, other local church schools and the Diocese of Southwell and Nottingham. Our commitment to partnership working led to our formal collaboration with Selston CE Infant and Nursery School in September 2014. You will be working in a small infant and pre-school, in a Key Stage 1 placement. A passionate and hard-working staff team will take every opportunity to support and encourage you through your training year.
Visit the All Saints C of E Infant School and Pre-School website
Abbey Primary School (filled)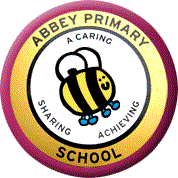 Course code: 3893, Location code: 6
Abbey Primary School would like to find the right School Direct Trainee to join our happy and hardworking team for the academic year 2021/ 22. The candidate will need to be a committed, reflective person who is self- motivated and who wants to help make a real difference to children's lives. They will experience teaching all aspects of the Primary Curriculum, predominantly in Key Stage Two, where the majority of the placement will be based.
We are looking for someone who has the potential to become an outstanding teacher and a person with leadership aspiration for the future. You should strongly believe in the importance of an inclusive education and be passionately committed to the diverse curriculum and wide- variety of experiences on offer at Abbey Primary School. We are looking for someone who is enthusiastic and resilient, and a member of the team who can build meaningful working relationships, communicating effectively with pupils, staff and parents alike. Some experience of working with children is required.
Your application should demonstrate that you possess:
A desire to teach and work with young people
Effective communication skills
A commitment to work hard on the course
Determination to succeed
A readiness to listen and share
A flexible approach to learning and teaching
An introduction to Abbey Primary School
Abbey Primary School is a large Maintained Primary School with currently 485 pupils on roll, aged 3 to 11. It is a happy school where all people matter. Our ethos is simple: each and every child is special. Our mission is to provide the best possible education for each child by providing pupils with an outstanding curriculum, in a secure, happy, exciting and challenging environment.
Demographically speaking, we serve a mixed catchment and our pupils are most definitely the best thing about our school! Academically, our results are above the national at the end of the Foundation Stage, Key Stage One and Key Stage Two.
Abbey Primary is a popular school, which is oversubscribed: We have waiting lists for all year groups. On site, we have our own Foundation 1, from where most of our intake into school comes from, with a high number of pupils joining us from out of catchment.
Abbey Primary School feeds into the Samworth Church Academy. Our most recent Ofsted, in November 2018, gave us a good grading across the board.
We are part of The Minster Teaching School Alliance and work closely with both The Minster School and other Mansfield schools to constantly improve and offer quality Continuing Professional Development (CPD) opportunities.
Awsworth Primary & Nursery School (filled)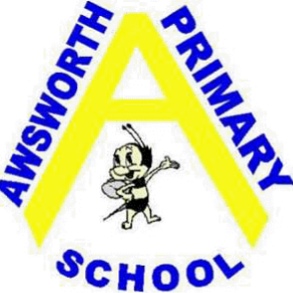 Course code: 2XVK, Location code: 9
Awsworth Primary & Nursery School is an Academy working in partnership with the East Midlands Education Trust (EMET). Seven other local primary schools are also partners within the Trust, together with six secondary schools and a school providing alternative education. The school is situated on the A6096 between Ilkeston and the A610 Eastwood and Kimberley By-pass and is just two miles from Exit 26 of the M1. The school is a modern building, re-opening in September 2002 as a result of Awsworth Infant & Nursery School and Awsworth Junior School amalgamating.
The school occupies a pleasant site surrounded by a large playing field and hard outdoor play area. The school serves the close-knit communities of Awsworth, Babbington and Cossall with pupils from a variety of socio-economic backgrounds. As a popular school we also attract 35% of our pupils from outside the catchment area. There are currently 296 full-time pupils on roll divided into ten classes in the main school and a Foundation Unit offering 39 places in the morning and 39 in the afternoon for part-time pupils. We have introduced 30 hours provision for our part-time pupils. There are two dining areas, a hall and two library areas. The school is wireless throughout and well equipped with class sets of laptops and iPads.
The Foundation Unit is a separate building adjacent to the main school. In addition to the Head Teacher and Deputy Head Teacher there are currently eleven other FTE Teachers. They are well supported by a large team of Teaching Assistants. Our primary aim always is to provide a broad and balanced curriculum which is underpinned by the core subjects of English and mathematics; we believe we do this well. We are also proud of our achievement of two national school awards recognising our commitment to global learning and children's rights. The school takes part in a number of competitive and non-competitive, inter-school sports activities. There is a regular programme of residential visits for pupils in Y2 - Y6, these have included visits to Walesby in Nottinghamshire, Castleton in Derbyshire, the Isle of Wight and Wales. All staff also take pupils off the school site for day visits to enhance the curriculum. There is a strong tradition in the school of a comprehensive range of extra-curricular activities. At the present time the following activities are undertaken at lunchtimes and after school: art, cooking, mindfulness, gymnastics, dance and a range of different sports. The school is at the heart of the village community. Parents, friends and members of the local community are made welcome and become actively involved in many aspects of school life. Governors take their responsibilities seriously, taking an active role in the management and life of the school. Where appropriate they attend training courses, become involved in discussion groups and make visits to keep themselves informed on current issues. The school's most recent OFSTED Inspection was in March 2014 with a very successful outcome for the school. The overall judgement was that Awsworth Primary & Nursery School is a good school.
We have a long and proud record of working with a wide range of trainees from a number of higher education institutions. Over the last four years, Awsworth Primary & Nursery School has jointly hosted eight trainee teachers through the School Direct route. All of these trainees completed the course with 'good' or 'outstanding' grades. Many were successful in securing posts as newly qualified teachers for the following academic year; one trainee has now been employed at our school. Based in our large primary school, you will have the opportunity of working with an experienced, versatile, committed and hard-working staff team. We place great importance on being mutually supportive and drawing upon the wide range of skills and interests that are available. The school provides the opportunity to acquire experience and understanding of the entire primary school age range from Foundation through to Year 6. Working closely with a highly experienced mentor and practitioner, you will have every opportunity to become an enthusiastic, creative and skilful primary school teacher. You will be a member of a group of trainee teachers working with the Minster Teaching School Alliance (MTSA) and Nottingham Trent University, and as such, you will be a member of a tutor group and participate in a wide range of activities offered by both the MTSA and the University.
Banks Road Infant & Nursery School
Course code: 3CP5, Location code: T
Banks Road is an infant school in the small suburb of Toton near J25 of the M1. Our area is described as a quiet, leafy suburb with mainly professional parents, although we have an increasing number of children at our school from the surrounding areas of Long Eaton, Chilwell, Stapleford, and Beeston. We have our own onsite Nursery and therefore cater for children from the ages 3-7. We pride ourselves in being a family school at the heart of our community. Many of our parents have been pupils at our school, some even grandparents, so our relationships with the people in our community continues to be strong. Our school motto is 'A home for learning, laughing, caring, and trying' which was created by one of our children and their family! We put the child at the centre of everything we do, designing our own curriculum to ensure our children get the best possible education.
Our school has been training teachers since they year 2000, when we first began training 4th Year NTU trainees. Since then we have been part of a number of training programmes with different universities so feel we have a vast range of experience in supporting our trainees. We have a number of trained mentors at our school so there is always someone to offer advice/support when needed. All of our trainees who have completed the School Direct training with us have been successful in their applications for jobs the following September, some of whom are currently working at our school. Our staff have a wide range of skills and experience such as our trained nurture TA's, our Nursery teacher has completed a language specialist course recently, and our school has been closely working within a Maths hub for the past 2 years.
Bleasby C of E Primary School (filled)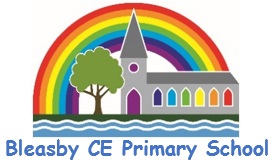 Course code: 38VH, Location code: Y
Welcome to Bleasby C of E Primary School. We are a welcoming and friendly school with a real emphasis on teamwork.
Our school is at the heart of our community and we are dedicated to providing the best possible provision for our children. It is a privilege to serve as Headteacher at Bleasby C of E Primary. We have a very strong and committed staff and governor team and work closely in partnership with our families, the local community and the Church. We have wonderful children at Bleasby and we aim to give them a rich creative curriculum and instil strong values in them.
Our vision is for every child to be challenged and supported to make the best possible progress in all areas. We aim to provide a happy, safe, stimulating and challenging environment in which all pupils are given an equal opportunity to progress to their highest level of personal and academic achievement.
What can Bleasby offer a trainee:
The Headteacher has previously lectured and supported on Teacher training programmes
Excellent, experienced and friendly staff with a real emphasis on teamwork
Fantastic children who are a joy to work with
Superb setting with vast grounds and an emphasis on outdoor learning
Outward facing school where all staff and students have excellent CPD opportunities
Very supportive parents and Governors
A happy school with a broad and balanced curriculum and an emphasis on staff and pupil wellbeing
Burntstump Seely C of E Primary Academy

Course code: 3893, Location code: M
Burntstump Seely is a Church of England Primary School for children aged 3 to 11. We are confident and proud to belong to a Christian school. Our distinctive Christian vision underpins our aspiration to provide the highest educational standards possible to realise the potential of all our children. The school has a clear Christian vision, which is rooted in our mission statement and stems from the barriers we feel some of our children face. Our values, alongside our mission statement were decided upon soon after our academisation after joint work by the pupils, staff, parents, Diocese and governors.
At Burntstump Seely we endeavour to create a positive, inspirational and nurturing experience in an environment of mutual respect. This is embedded in our inclusive Christian community where we welcome families of all faiths or none. We ensure that everyone is valued and encouraged to reach their full personal and academic potential. We provide a broad, balanced and creative curriculum to thoroughly prepare children for life in the modern world.
The school was founded in 1902, by the Seely family of Sherwood Lodge (now Nottinghamshire Police Headquarters).
The Seely family "governed" the school known as Sherwood Lodge School till 1956 when they passed the responsibility to St. Paul's Church, Daybrook (another building for which the Seely family were benefactors) at the same time the school was renamed Seely Church of England Aided Primary School.
In 2002 a major building project was undertaken which joined all parts of the modern school building together and gave us a fantastic multi-purpose hall which is now the focal point of our school. This build gave us the opportunity to create the ICT suite and gives our children the modern facilities they deserve.
On 1st September 2016 we were proud to become part of the Diocese of Southwell and Nottingham Multi Academy Trust and to change our name to 'Burntstump Seely C of E Primary Academy'.
In the Summer of 2019 we were thrilled to undertake further improvements to our grounds to provide a 40 space car park, new playground, new field and woodland area, whilst still keeping and preserving our much-loved Pingle. We have a wonderful sense of space around the school which, allied with our magnificent outdoor grounds, makes our school a fantastic environment in which to be.
Farnsfield St Michael's C of E Primary School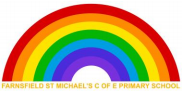 Course code: 2XVK, Location code: F
Farnsfield St Michael's is a Church of England Primary Academy with a fantastic reputation, offering the highest quality education for children of the town and the local area. The school is part of the Mitre Multi-academy trust and has over 270 pupils on roll catering for children in the primary phase from the surrounding rural area. St Michael's has recently received an 'Excellent' grade in Church School inspection and is recognised for its commitment to high quality teaching leading to great outcomes; wide opportunities to learn in different contexts; care for all its pupils and the development of positive virtues in a Christian context.
Farnsfield St Michael's can offer you the highest quality support and professional development through the opportunity to learn from professionals who are leading the way in the diocese and local authority in many subject areas. We pride ourselves on prioritising well-being, nurture, care and support for all. A dedicated student mentor, who has vast experience of working with trainee teachers, will be available to offer advice and guidance. All of our staff members have had experience in supporting trainee teachers and work together as part of our school family to support every member of the school community. Our school motto: love to learn, learn to love is clear in all that we do. We would love to help you learn here at St Michael's.
Halam C of E Primary School
Course code: 3CP5, Location code: K
Halam C of E Primary School is a highly successful, small rural school currently with 98 pupils on roll, in mixed age classes. We received 'outstanding' status last year in our church inspection and 'good' the previous year from Ofsted.
Halam is a school where we recognise and celebrate the true individuality of our pupils within a context of high expectations and high levels of challenge. We want all of our children to discover that learning is enjoyable and that through their efforts they can achieve the best educational progress possible.
Our mission statement is 'Life in all its fullness' we have created a school where everyone is motivated to achieve their full potential within a Christian and caring environment. Our curriculum and high expectations provides opportunities for all pupils to achieve. We offer a truly broad and balanced curriculum and a vast array of after-school clubs.
Ofsted stated, 'high expectations are evident throughout the school and all members of the school community aspire to excellence' and, 'You have built a team that is described by parents as 'friendly, approachable and dedicated' and 'absolutely committed to the welfare of their pupils'.
Halam has successfully supported students from NTU for several years, we want a student for a year long placement so that they can feel fully immersed in our school life. We offer a committed and happy team of staff who are skilled in producing strong academic standards in reading, writing and maths. Every teacher is outstanding in their behaviour management skills and our school has a supportive and calm environment. Staff are particularly skilled in raising standards in writing. We are skilled in supporting others through our coaching and mentoring approach. We are a member of Mitre Trust which is made up of the Minster School and several local primaries.
Lincoln Manor Leas Junior Academy

Course code: 388Z, Location code: J
Manor Leas is a three-form entry Junior academy school which is graded 'Outstanding' by Ofsted.
Our school is an exciting place to learn and grow as an individual. The atmosphere within the school is calm and our high expectations lead to all children having strong learning attitudes.
Through the 'mastery' approach to teaching mathematics, new and innovative approaches to reading and writing, providing up-to-date technology and IT facilities and an emphasis on scientific enquiry, our pupils are keen to achieve highly and do their best.
In addition to our academic achievements, we are sporting champions and celebrate drama throughout the school. Our recent whole school performances have been: The Tempest, Oliver! and Joseph and the Amazing Technicolour Dreamcoat. Throughout the school many pupils learn a variety of musical instruments and our children's singing needs to be heard to be believed. We also offer a wealth of other extra-curricular opportunities, including Residential Trips in Year 4 and Year 6, Aikido, Dance, Acrobatics, Creative Writing, Drone Club and more!
We have a long-established culture of supporting trainee teachers and invest all that we can to ensure that we develop the leaders and educators of the future. You will be working within a Key Stage 2 class, supported by a mentor and a team of skills, enthusiastic and supportive staff.
Lowe's Wong Anglican Methodist Junior School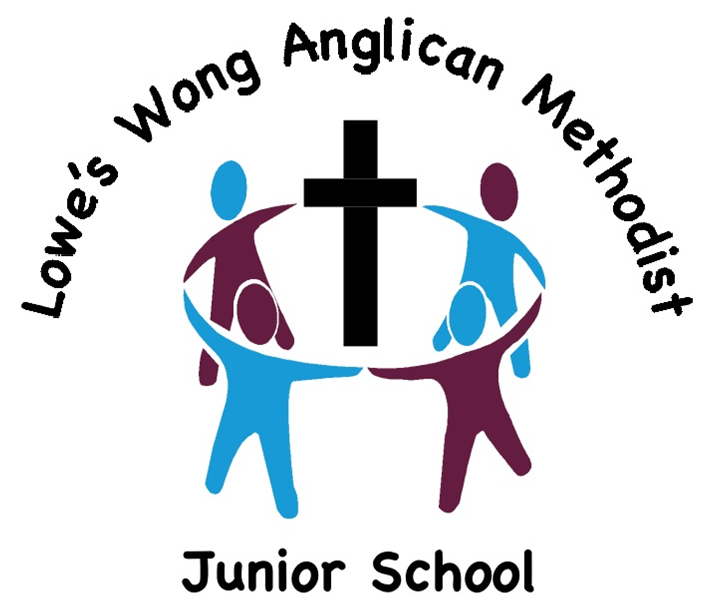 Course code: 388Z, Location code: L
We are a large, successful junior school based in the centre of Southwell. As an Anglican Methodist school we work closely with our dieocese colleagues both locally and nationally to offer the broadest education in a real world context. Our recent Ofsted was 'good' and as a large school we continue to work closely with our family of schools and the wider community.
Our school prides itself on its warm atmosphere in which children are respected and valued as individuals and education is felt to be a partnership with parents. Teaching and non-teaching staff, caretaking staff, kitchen and lunchtime supervisors and the school governors all work closely to provide a caring, purposeful, stimulating environment in which children can feel secure, learn to respect and value the needs of each other and work to the best of their ability.
We aim for our children to be involved in their own learning and to develop the self-discipline necessary to take full advantage of all our school has to offer. We recognise that our children have individual qualities and we acknowledge that they all have a valuable contribution to make to the life of our school. We have high expectations of our children and seek to ensure that irrespective of race, gender or disability all have access to a first rate education which will set them on their way to playing a full and valuable part in our society.
With a large school we can offer a range of key stage two experience and our close working relationships with both infant and secondary schools enables this to be extended further.
We have a successful history of offering quality professional development opportunities to staff.
Selston C of E Infant & Nursery School
Course code: 3FTR, Location code: S
Selston CE Infant and Nursery School is a smaller than average infant school, with 70 pupils on roll aged between 4-7 years. In the nursery, we cater for 50 children aged between two and four years. Selston was graded 'Outstanding' by Ofsted in 2013.
Our school is situated in the ex-coalfield town of Selston. Only a third of our pupils live in our immediate area, so the majority of our children travel from further afield. Attainment on entry to Reception is in line with, or slightly below, the national average, but pupils generally leave our school above age-related expectations, demonstrating very good progress.
As a Voluntary Controlled Church of England School, we have strong links with our church, other local church schools and the Diocese of Southwell and Nottingham. In September 2014, we entered into a formal collaboration with All Saints CE Infant and Pre-School. The two teams work effectively together and support one another very well.
We have a history of trainee teacher development over 9 years and have 2-7 specialists with regular involvement in research with local universities and Early Excellence Centre.
Over the last five years, Selston Infants and All Saints Infants have jointly hosted seven trainee teachers through the School Direct route. You will be working in a small infant and pre-school, in a Key Stage 1 placement. A passionate and hard-working staff team will take every opportunity to support and encourage you through your training year. The school emphasises the development of the whole child, and whilst it is proud of its academic track record, it places great importance on ensuring all members of the school community are valued, nurtured and cared-for.
St Mary's C of E Primary School, Edwinstowe

Course code: 38VH, Location code: B
St Marys C of E Primary School is a small village school situated in Edwinstowe, in the heart of Sherwood Forest. We currently have 115 children on roll, aged 3-11 years. As a church school our Christian ethos is very important to us. Reflected in our Vision, we encourage the spiritual and social as well as the academic growth of all our pupils so that each feels confident to challenge themselves to be the best that they can be, secure in the knowledge that each is valued as an individual.
We can offer a placement in a friendly, committed team with a long history of involvement in offering student placements. As a member of the Diocese of Southwell and Nottingham Multi Academy Trust you will have access to the high quality professional development and school improvement insights which we benefit from, including working in partnership with other academies within the Trust. Our Christian distinctiveness includes a curriculum grounded in the values of Justice, Love, Endurance, Forgiveness, Dignity and Thankfulness. St Mary's enjoys a wide range of sporting activities, has an active choir, Eco team and Art club as well as offering after school French. Being so close to Sherwood Forest means that we have an excellent outdoor resource right on our doorstep.
William Gladstone C of E Primary Academy
Course code: 36V8, Location code: I
William Gladstone Academy is an 'improving school' which is on the journey to Outstanding.
Based in Newark and part of the Southwell & Nottingham Multi-Academy Trust (SNMAT), we have a strong school partnership with the trust Academies with a strong commitment to developing trainees in a nurturing, inclusive community.
As a mixed primary, 3-11 years old, we cater for all children in Newark and strongly believe in our core values of Kindness, Friendship and Faith.
Our Mission is to ensure that:
All children develop the knowledge, skills and character to live happy, healthy and successful lives
All children are respected and treated with equity
All children are taught to be resilient and aspirational, encouraging them all to achieve their full potential
All children know that they have a positive role to play in the world and that their contributions are valued in the community
All children are encouraged in their personal, moral and spiritual development within a Christian framework.
Successful candidates would be welcomed into our team and supported well with an extensive professional development programme. They will be partnered up with outstanding teachers who will mentor and fully support.
The SNMAT is also committed to a full training package which a candidate would greatly benefit from.
Winthorpe Primary School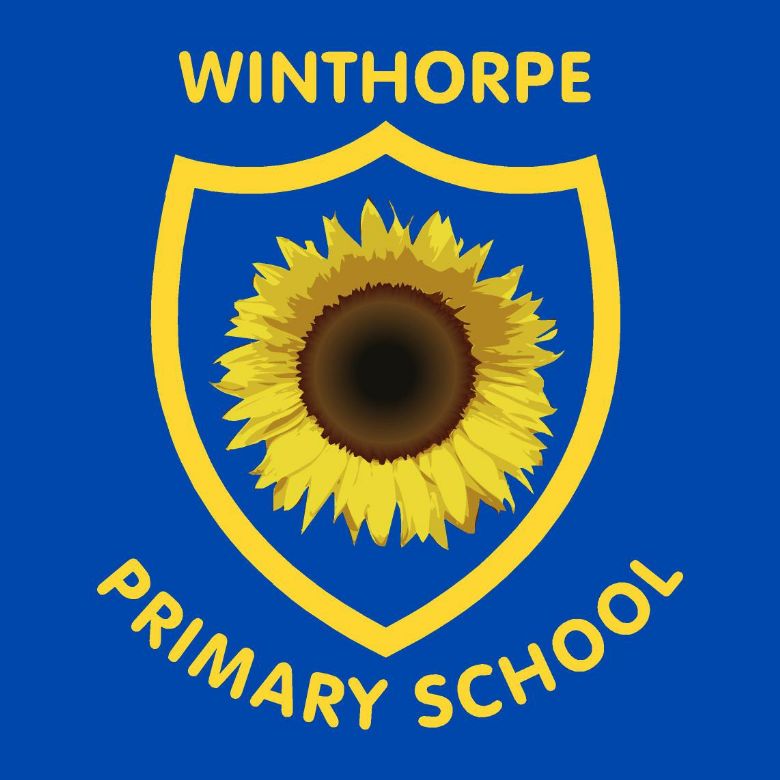 Course code: 3FTR, Location code: W
Welcome to Winthorpe Primary School. We are a friendly and hard working Primary School just outside Newark in Nottinghamshire based in a small friendly rural village with convenient road links to the A1 and A46.
Our Motto
"Learning Together, Growing Together"
Our Values
We want children at Winthorpe Primary School to be:
Happy and Healthy
Responsible and Caring
Hardworking and Ambitious
Respectful and Understanding
Confident and Curious
Winthorpe has experienced staff who are skilled, working in a relaxed environment, creating fun learning experiences and opportunities for all children.
We have successfully mentored five trainees in the past three years, as well as supporting one Teaching Assistant through their PGCE and NQT year!