Current Vacancies
2020-21 Primary School Places Available
All Saints CE Infant School
All Saints CE Infant School is a smaller than average infant school, with 90 pupils on roll aged from 4 to 7 years. In February 2014, we opened a Pre-School in the community centre belonging to our church, All Saints, and since then we have offered places to children aged from two years.
Our school is situated in the ex-coalfield village of Huthwaite. All of our pupils come from the immediate area, which is one of socio-economic deprivation. We are increasingly over-subscribed. Attainment on entry to Reception is generally well-below average, but pupils leave our school at roughly average levels. Our academic outcomes have consistently improved over time and pupil progress is outstanding, but we are not complacent and invest a great deal in continuing professional development and in educational research with local universities. We are among the first schools in Nottinghamshire to work with two year old children and are in the process of evaluating the impact of this. Recently, we were delighted to receive accreditation as an 'Achieving Early Quality Lead School', in association with the charity, Achievement for All. Our passion for high quality early years education means we are regularly involved in research in this area, and in the delivery of training, both in Nottinghamshire and further afield.
As a Voluntary Aided Church of England School, we have strong links with our church, other local church schools and the Diocese of Southwell and Nottingham. Our commitment to partnership working led to our formal collaboration with Selston CE Infant and Nursery School in September 2014. This partnership is strong and evolving all the time, enabling us to build capacity, particularly among the staff teams. The two teams work effectively together and support one another very well. This has enabled us to offer even greater support to trainee teachers in each school.
Over the last five years, All Saints Infants and Selston Infants have jointly hosted seven trainee teachers through the School Direct route. All of these completed the course with 'good' or 'outstanding' grades. All those seeking full-time employment as newly qualified teachers were successful in gaining posts for the following academic year. Two trainees have now been employed at All Saints Infant School.
In this School Direct Trainee position, you will learn to become an enthusiastic, creative and skilful primary teacher.
You will be working in a small infant and pre-school, in a Key Stage 1 placement. A passionate and hard-working staff team will take every opportunity to support and encourage you through your training year. The school emphasises the development of the whole child, and whilst it is proud of its academic track record, it places great importance on ensuring all members of the school community are valued, nurtured and cared-for.
You will be a member of a group of trainee teachers working with the Minster Teaching School Alliance and Nottingham Trent University, and as such, you will be a member of a tutor group and participate in a wide range of activities offered by both the MTSA and the University.
Awsworth Primary School
Banks Road Infant & Nursery School

Bleasby C of E Primary School
Halam C of E Primary School
Lincoln Manor Leas Junior Academy
Selston CE Infant and Nursery School
William Gladstone C of E Primary Academy

Our recent inspection, which described William Gladstone CofE Primary Academy as a 'rapidly improving school', with Behaviour and Personal Development graded as 'Good'. Situated in the heart of Newark, we are delighted to say that our average sized 3-11 Primary meets the needs of its diverse community in a caring and nurturing environment. All staff here are committed to the meeting the needs of all pupils and are determined to ensure that their life chances are enhanced by our provision.
Under a new leadership, the school is going form strength to strength. Our Christian Values of Kindness, Friendship and Faith are reflected in the behaviours of all pupils who are becoming more resilient and focused on their learning.
Children love coming to our school and so do the staff. All adults are supportive of each other and work well as a team to provide the best possible education for our young learners. This is an exciting time for our school as we are on the swift journey to outstanding. We are excited about the prospect of supporting trainee teachers who are at the beginning of a very exciting and rewarding career.
We are a fully inclusive school and have adopted the policy of having a nurture group to allow all children the chance to succeed in mainstream education. Our recent OFSTED Inspection clearly identifies the rapid improvements of the school and we have given ourselves the target of '30 months to Outstanding'. We look forward to you joining us on this journey!
2020-21 Secondary School Places Available
Carlton le Willows Academy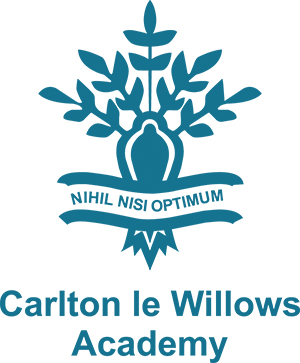 At Carlton le Willows we aspire to create a school that delivers excellence in all that we do. Carlton le Willows is an 11-18 mixed comprehensive school in Gedling, Nottinghamshire and has approximately 1600 students on roll, including 250 students on roll in our successful 6th form. Carlton le Willows serves the local area and is the lead school in the Greater Nottingham Education Trust (GNET) which also includes Netherfield Primary School. We work hard to live up to our motto of 'nothing but the best'; behaviour at our school is judged 'Good' by OFSTED, achievement at GCSE is amongst the top schools in the county and we take our continuous professional development seriously. This year we retained both our International Schools Award, our Customer Service Excellence Award and achieved Investors in People Silver Award, being one of only 5 schools in Nottinghamshire to achieve this level, which demonstrates our commitment to our students and our staff. We have a strong and vibrant 6th form and diverse sporting achievements and a long history of working with the University of Nottingham and Trent University in Initial Teacher Education. We work hard to provide unique opportunities for our students and have organised trips and exchanges with our sister schools in China and in Germany.
At Carlton le Willows Academy we have a huge wealth of experience with Initial Teacher Training, and all of our mentors are highly trained to provide the best support possible. We put on extra CPD sessions for student teachers in addition to those offered by the main provider, and we have strong links with our feeder primary school (Netherfield Primary School) which means that placements are easily available for student teachers to gain extra experience within a different key stage.
Our PE department are very experienced with Schools Direct students and have mentored many students successfully. We have plenty of extra-curricular activities available with PE and a state of the art table tennis centre for use by staff and students.
Subjects available:
Art & Design
Biology*
Chemistry*
Physics*
* Only 1 Science overall to be recruited across 3 subjects.
Elizabethan Academy

We are an 11-18 school in the heart of the Retford community. The school's increased popularity in recent years has seen more parents applying for places than ever before: the anticipated 2019 intake will be the biggest for years, and draws from 30 different primary schools. We have become an attractive school for in-year admissions too, with many people who move to the area applying for places regardless of where in Retford they live.
We are an inclusive and diverse community that respects others' differences and promotes understanding and tolerance of others' beliefs. This is reflected in our broad and balanced curriculum which reflects students' aspirations and future local, national and international career opportunities.
We expect excellence from all: from the staff who work here, from the students who learn here and from the parents who choose to send their children here. In return we offer students and staff an innovative, progressive, challenging but supportive environment in which to thrive.
The Elizabethan was built as part of the PFI project for the six schools in Bassetlaw and transferred to new premises 2007. Year 7-13 are housed together in purpose-built accommodation, organised into Faculty areas. Facilities for science, technology, the expressive arts and sport are excellent.
Retford is steeped in history and tradition. This historic chartered market town is surrounded by charming villages and hamlets all enjoying stunning rural views. The town itself has a bustling high street, an impressive market place, which hosts a thriving market 3 days a week and a farmers market every month.
With the A1 and M1 nearby you have easy access to Sheffield, Nottingham and Lincoln and with Retford's excellent rail links you can be in London, Manchester or York within an hour and a half. We also have rapid links to the more exotic via the Robin Hood Airport, which is only 20 minutes away.
Subjects available:
Chemistry
Design & Technology
Mathematics
Modern Foreign Languages
Physics
Magnus C of E Academy

Magnus Academy is an 11 – 19 mixed comprehensive school at the heart of Newark. It is part of the Diocese of Southwell and Nottingham Multi Academy Trust. Magnus Academy was rated Good in all areas by OFSTED in May 2019.
We have a distinctive Christian ethos at the academy, built on mutual respect, positive relationships, and the desire to help every student achieve excellence in all that they do. We want our students to develop a love of learning and become curious and happy learners with high self-esteem. Helping students develop into confident, sensitive and reflective adults is a key priority at Magnus Academy. Our vision is routed in a Christian ethos and our core values of Determination, Integrity, Ambition, Humility and Compassion reflect this. We regard students as individuals, all different but all equal with varying strengths and interests.
We have high expectations and demand high standards from our staff and students so that everyone is working together to achieve excellence. However, we also ensure all are supported to meet these expectations. Our teachers share our passion for all round educational excellence. They are driven by the desire to see young people develop in all aspects of their lives, seeking to encourage, empower, direct, discipline and inspire.
Magnus Academy has a strong track record of developing school direct trainees and recruiting them as members of our teaching staff. Our ethos of continuous career development has provided recent trainees opportunities to take on leadership responsibilities within their NQT year.
Our innovative enrichment curriculum enables students to broaden their cultural understanding of the world, learn new skills and take on personal challenges. The curriculum is carefully designed to develop pupils' spiritual, moral, social and cultural skills. There is a vast range of choice in the enrichment programme including music, dance, drama, Combined Cadet Force, Duke of Edinburgh Award, Amnesty International, sports clubs, critical thinking and TED talks. All staff are able to share their passion for extra-curricular pursuits in leading enrichment classes.
Subjects available:
Art & Design
Chemistry
Design & Technology
Drama
English
Geography
Mathematics
Modern Foreign Languages - Spanish
Physics
Religious Studies

Visit the Magnus C of E Academy website
Minster School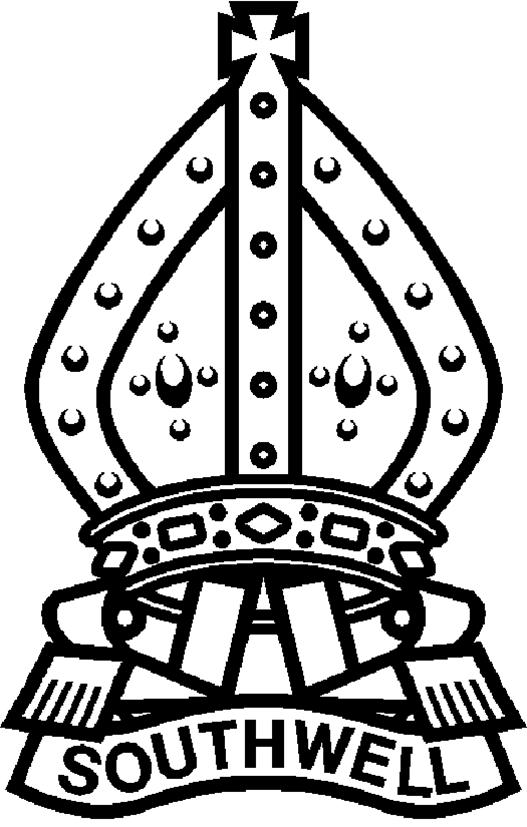 The Minster School is a Voluntary Aided Church of England School of around 1600 students, aged from 7-18. The school traces its ancestry over 1000 years. We are the Choir School for the Minster; there is a Junior Department for the younger choristers and talented musicians, where musical education is enhanced within the context of the full National Curriculum. Approximately 70% of students come from our catchment area, with 30% entering the school on foundation places. The school is situated in the rural town of Southwell, a pleasant self-contained Minster town of some 8,000 inhabitants. We moved into all-new state of the art accommodation in September 2007.
The quality of education on offer to our students is reflected in our most recent Ofsted and SIAMS (Statutory Inspection of Anglican and Methodist Schools) inspections, for both of which the school was graded as 'Outstanding'. The Minster School is a National Support School and in March 2013 we were designated as a Teaching School.
Subjects available:
Art & Design
Biology
Chemistry
Computing
English
Geography
Mathematics
Physics
Religious Studies
National Church of England Academy, Hucknall

The National Church of England Academy is a successful, dynamic secondary academy, offering an all-round education for students from 11 to 19. The academy began life as a small school in 1788, and has served the community of Hucknall ever since. We have developed from these humble beginnings into the successful, diverse academy that exists and thrives today.
Our aim is to provide a happy and stimulating environment in which young people can develop and grow, preparing them for life after the academy. We want all students who attend National to take their places in the world fully prepared and with a great education, as well-qualified and responsible citizens, with strong values. Our staff work very hard to ensure that all students have high aspirations and do their best to achieve their goals. We are hugely proud of the high standard of teaching and support that we offer to all students, something that is acknowledged and recognised by the quality of our Ofsted reports.
In return for the teaching and support we give to students, we expect them to work hard, behave well, and do their best. The high standards support the high levels of achievement and progress made in all areas across the academy. Our exam outcomes at GCSE and A level are above national averages and we believe that this achievement, coupled with a strong emphasis on individual personal development has enabled students to have greater opportunities and improved life chances.
We are an Anglican foundation. This does not mean that we only accept pupils from a Christian background. We welcome children of all faiths, and of none, who seek education within a framework of strong moral values.
National Church of England Academy is a superb place to work with a vibrant atmosphere, top-class facilities and a first-class team of education and support staff.
Subjects available:
Biology
Chemistry
Design & Technology
Drama
English
Geography
Mathematics
Physics
Religious Education

Visit the National C of E Academy website
Quarrydale Academy

Quarrydale is a mixed academy of around 1100 pupils, with approximately 130 sixth formers. We are situated in the town of Sutton-in-Ashfield, which is located between Sherwood Forest, the Peak District and the City of Nottingham. Connections to major conurbations in the region are excellent, housing is affordable and access to leisure facilities, and areas of cultural, natural and industrial heritage is good.
The academy itself is a popular and exciting place to work, with a friendly atmosphere and a real sense of teamwork. The students are well behaved and Ofsted graded us as 'Good' in March 2017. The education we offer at Quarrydale is built around a highly qualified team of staff committed to delivering a quality education to all our students in a calm, safe and secure environment where high quality learning can take place effectively. We work in partnership with parents to ensure that every child receives the best possible education and takes pride in being part of our successful and caring community. At Quarrydale we combine our traditional values with the very latest teaching methods and technologies to inspire our students to succeed in everything they do. We have very high expectations of our students and place great emphasis on self-discipline, self-respect, hard work, achievement and high standards of behaviour.
You will be joining a team of hard-working and dedicated staff (teaching and support staff) who have a desire to see all students achieve success in their studies, the wider curriculum and in their personal development. The subject mentors are of the highest quality and have been praised by previous trainees as supportive. Subject mentors have the desire to help trainees develop and grow so that they are confident professionals in their first teaching post and beyond.
You will also experience working with a tutor group, developing those pastoral skills which are essential to have as a teacher. You will also be able to participate in the full range of CPD activities offered at Quarrydale Academy.
In general, we are looking for people who have the potential to become outstanding teachers and school leaders of the future. You should be committed to inclusive and comprehensive education and believe passionately in the difference education can make to young peoples' lives. You should possess genuine enthusiasm for the subjects you will teach and be able to communicate your understanding to others. Experience of working with young people will be an advantage.
Subjects available:
Biology
Chemistry
Design & Technology
English
Physics

Visit the Quarrydale Academy website