Our Curriculum Intent
The Minster school curriculum is based around the school ethos. Our curriculum is built around our school Virtues of Wisdom, Optimism, Resilience, Kindness and Service and is designed to ensure that all students can Succeed Together. Enabling all members of our school community to work together, care for each other and strive to realise their potential in their studies and all other aspects of life. This we believe can be achieved through hard work.
Whatever you do, work at it with all your heart, as though you were working for the Lord
Colossians 3:23
The Minster School prides itself on providing a broad and balanced curriculum for all its students across Key Stage 2, 3, 4 and 5. At the heart of the curriculum are the principles identified and explored below:
(A more detailed version of the whole school curriculum intent can be downloaded below)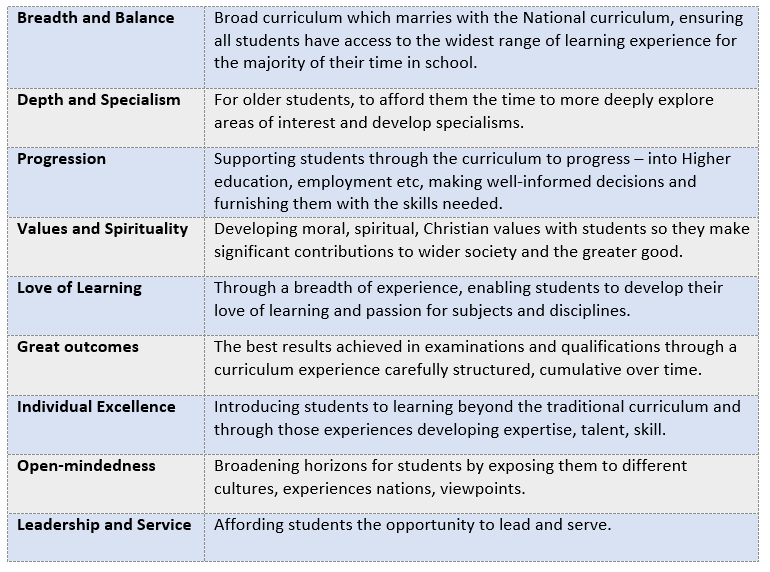 Time given to each curriculum area at Key Stage 3 and 4 is detailed below.