Teaching and Learning Model
At the Minster School we believe that every child, regardless of their background, beliefs or values, deserves the chance to achieve their potential, the chance to develop their character and the chance to excel in all they do. We aim to inspire young people to a love of learning and to create lifelong learners who will leave the school with a passion and desire to discover more about the world around them and in doing so shape the future of that same world.
Ultimately, each of the four strands in our teaching and learning model aims to support sustained and rapid progress for all groups of learners in school.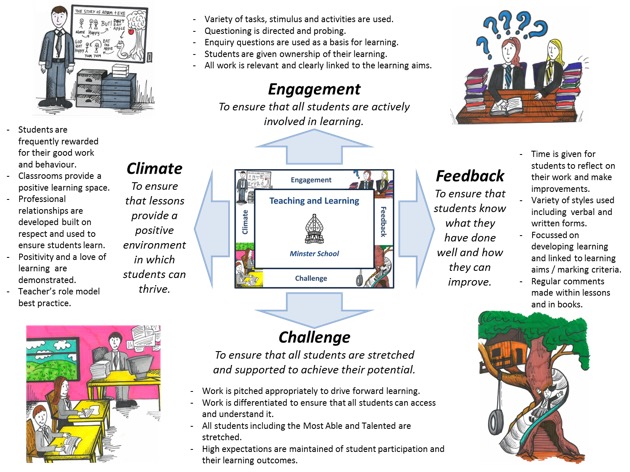 Challenge:
Stretching learning through questioning and the highest aspiration.
Engagement:
Creating a desire to learn.
Feedback:
Through feedback students can refine, improve and perfect.
Climate:
Creating a safe learning climate to take risks, reward participation and able to explore beliefs and ideas.