Vacancies - 2023-24 Primary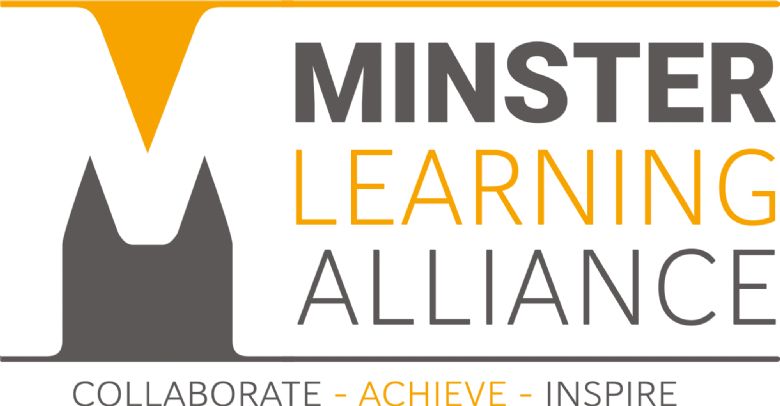 Abbey Primary School - Location code 6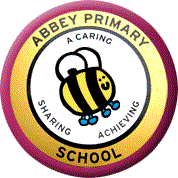 What will the successful applicant bring to Abbey Primary School?
Abbey Primary School would like to find the right School Direct Trainee to join our happy and hardworking team for the academic year 2023/2024. The candidate will need to be a committed, reflective person who is self-motivated and determined to make a real difference to children's lives. They will experience teaching all aspects of the primary curriculum.
We are looking for someone who has the potential to become an outstanding teacher and a person with leadership aspiration for the future. The candidate will strongly believe in the importance of an inclusive education and be passionately committed to the delivery of a progressive, well sequenced curriculum which incorporates the wide variety of experiences on offer at Abbey Primary School. We are looking for someone who is enthusiastic, dynamic and reflective; a member of the team who can build meaningful working relationships, communicating effectively with pupils, staff and parents alike. Some experience of working with children is required.
The application should demonstrate:
A desire to teach and work with children
Effective communication skills
Determination to succeed through hard work and commitment
A readiness to reflect on own practice and learn from others
Why train with Abbey Primary?
Abbey Primary School is part of the Believe Academy Trust, a large school with currently 470 pupils on roll, aged 3 to 11. It is a happy school where all people matter. Our vision is simple: 'a caring, sharing, achieving school putting the child at the heart of everything we do,' with the belief that every child is special and unique. Pupils in our care receive an ambitious curriculum, in a secure, happy, and challenging environment.
We pride ourselves on an attractive and purposeful learning environment; a new school building, extensive outdoor spaces, and well - resourced provision to support effective delivery in all curriculum areas.
Demographically speaking, we serve a mixed catchment - and our pupils are most definitely the best thing about our school! Academically, our results are above the national average at the end of the Foundation Stage, Key Stage One and Key Stage Two. Abbey Primary is a popular school, held in high esteem by the community we serve.
Abbey Primary School feeds into the Samworth Church Academy. Our most recent OFSTED inspection, in November 2018, awarded us a 'good' judgement in all areas.
We work closely with our Academy Trust, The Minster Teaching School and other Mansfield schools to constantly improve and offer quality Continuing Professional Development opportunities
All Saints C of E Infant and Pre-School - Location code R (filled)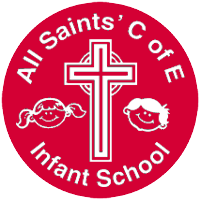 All Saints CE Infant School is a smaller than average infant school, with 90 pupils on roll aged from 4 to 7 years. In February 2014, we opened a Pre-School in the community centre belonging to our church, All Saints, and since then have offered places to children aged from two years. Our oversubscribed school is situated in the ex-coalfield village of Huthwaite. Attainment on entry to Reception is generally well-below average, but pupils leave our school at roughly average levels.
We are among the first schools in Nottinghamshire to work with two-year-old children and are in the process of evaluating the impact of this. Recently, we were delighted to receive accreditation as an 'Achieving Early Quality Lead School', in association with the charity, Achievement for All. Our passion for high quality early years education means we are regularly involved in research in this area, and in the delivery of training, both in Nottinghamshire and further afield. We are graded 'Good' by Ofsted.
As a Voluntary Aided Church of England School, we have strong links with our church, other local church schools and the Diocese of Southwell and Nottingham. Our commitment to partnership working led to our formal collaboration with Selston CE Infant and Nursery School in September 2014. You will be working in a small infant and pre-school, in a Key Stage 1 placement. A passionate and hard-working staff team will take every opportunity to support and encourage you through your training year.
Awsworth Primary School - Location code 9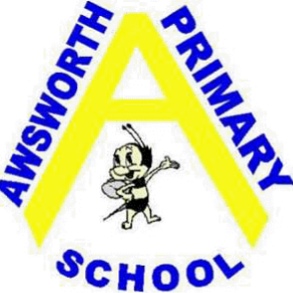 Awsworth Primary & Nursery School is an Academy working in partnership with the East Midlands Education Trust (EMET). The school is situated on the A6096 between Ilkeston and the A610 Eastwood and Kimberley By-pass and is just two miles from Exit 26 of the M1. The school's most recent OFSTED Inspection was in March 2014, where we received a 'Good' grading.
The school serves the close-knit communities of Awsworth, Babbington and Cossall with pupils from a variety of socio-economic backgrounds. As a popular school we also attract 35% of our pupils from outside the catchment area. There are currently 303 full-time pupils on roll divided into eleven classes in the main school and a Foundation Unit offering 39 places in the morning and 39 in the afternoon for part-time pupils.
Our primary aim is always to provide a broad and balanced curriculum which is underpinned by the core subjects of English and mathematics; we believe we do this well. We are also proud of our achievement of two national school awards recognising our commitment to global learning and children's rights. The school takes part in a number of sports activities and residential visits.
Based in our large primary school you will have the opportunity of working with an experienced, versatile, committed and hard-working staff team. You will have every opportunity to become an enthusiastic, creative and skillful primary school teacher.
Bleasby C of E Primary School - Location code Y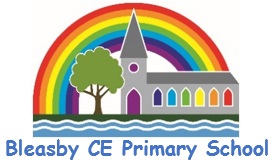 Bleasby C of E Primary is a village school, surrounded by countryside and an important part of the villages that we serve. The feeling of community and family is very strong in our school. The children all know and care about one another, with the older children being good role models for the younger children, offering friendship and support.
Along with our linked secondary school, The Minster School Southwell, we are an academy with The Minster Trust for Education (MITRE). This means that we are very well-supported, with expert guidance and are part of a community of schools that work together to give the very best school experience for children. 'MITRE celebrates each school's unique characteristics and values, respects and maintains each school's distinctive ethos and identity and, where relevant, their Christian distinctiveness.'
As a Church of England voluntary controlled school, Christian distinctiveness is very important to us. Equally important is that we have a diverse community where all people feel equally included and valued, whatever their faith or non-faith. Our Governing Body is made up of a people with a wide variety of expertise and experience, including a some who are able to support us in making the very most that Christian distinctiveness. Please click here for more information about what being a Church of England school means.
Farmilo Primary School and Nursery - Location code J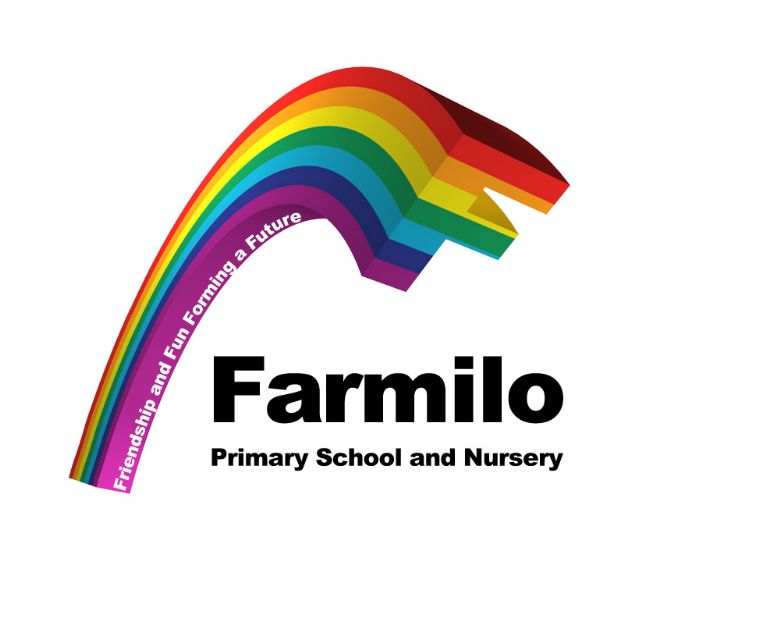 Imagine and Believe, Inspire and Achieve
Our Vision Statement: Inspiring teaching, high expectations, confident happy learners: positive outcomes for all!
Farmilo Primary School and Nursery is extremely focused on ensuring that every child within its school will be the best that they can be, wanting every child to reach their full potential, providing them with the very best quality teaching and intervention.
We hope that our school is a place that children enjoy. We believe we have a happy, positive and relaxed atmosphere where children can develop confidence in both their work and in their relationships with others.
The well-being of our children, parents/carers and staff is one of our main school priorities, and we are dedicated to ensuring that mental health is nurtured and supported across the school. Our pledge is to embed coping techniques and gratitude, build resilience and a growth mindset to enable our children to develop a healthy mind, equipping them with the right tools for when difficult situations arise. Our whole school approach shows the strength that we have together.
Farnsfield St Michael's C of E Primary School - Location code F (filled)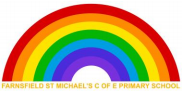 The ethos of Farnsfield St Michael's C of E Primary School is one of support, nurture and challenge and is underpinned by a set of rainbow values chosen by the children that apply to staff and pupils alike. We encourage all members of our School (pupils, staff, parents/carers, governors and visitors) to feel valued. We achieve this through providing an excellent education rooted in the Christian tradition of the Church of England. As part of this we are inclusive and welcoming of different viewpoints of faith.
We aim to create a learning environment where all individuals can:
Have a positive self-image
Be excited by being at school
Feel a valued and significant member of the school community
Develop a love of learning
Feel secure in a happy and friendly atmosphere
Strive for excellence in all areas of learning
Experience learning in a wide variety of contexts e.g. musical, sporting, academic, dramatic
To achieve these aims the school will provide a rich curriculum which is broad, balanced and creative. It will be designed to meet the needs and abilities of all pupils. The learning and teaching practise of the school will take into account different learning styles. We recognise that all individuals operate in different ways and with different strengths. The school will strive to ensure that an inclusive approach is adopted in regard to individual needs. Our approach to education is to put the individual child at the centre of all our work. The aims of the school have as a focus a desire to develop the academic ability of individuals along with their emotional, social, physical and spiritual dimension. There will be high expectations of all individuals in regard to discipline, behaviour work and learning.
Visit the Farnsfield St Michael's C of E Primary School website
King Edward Primary School - Location code 2 (offered)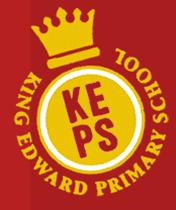 King Edward Primary School and Nursery is a large, caring and primary school with high aspiration near the centre of Mansfield.
We are well on our journey to being a good school The S8 visit in February was positive and showed that school improvement work was still being prioritised. The S8 in May HMI recognised the 'effective plans in place to continue this positive work on school improvement' and the growing strength in subject leadership. The strong SLT was commended for their work.
We put a high emphasis on staff development, so we can provide the very best for our King Ed Kids. A cross curricular approach with plenty of wow moments and extracurricular activities is one of our many strengths.
Lowdham C of E Primary School - Location code 0

Welcome to Lowdham Primary School – a village school that is bursting with wonderful children, experienced staff and brilliant learning opportunities. Our place in the community is strong and we have good links with various public places.
The children in our care are our number one priority and it is a privilege to work with them and see them develop and grow. From a range of clubs to external visits and close links with the local church, alongside engaging and purposeful lessons, we are a school that nurtures the whole child.
Our Vision
At Lowdham CofE Primary School, we all Shine Like Stars! (Philippians 2:15)
Each child is unique, incredible and valued highly, and we strive to nurture them so they can develop themselves to their full potential. We love to see them grow in confidence; to develop a wide range of skills; and to become socially and spiritually aware so they can leave us as the stars they are and continue to make their mark upon the world.
This is our role and our privilege.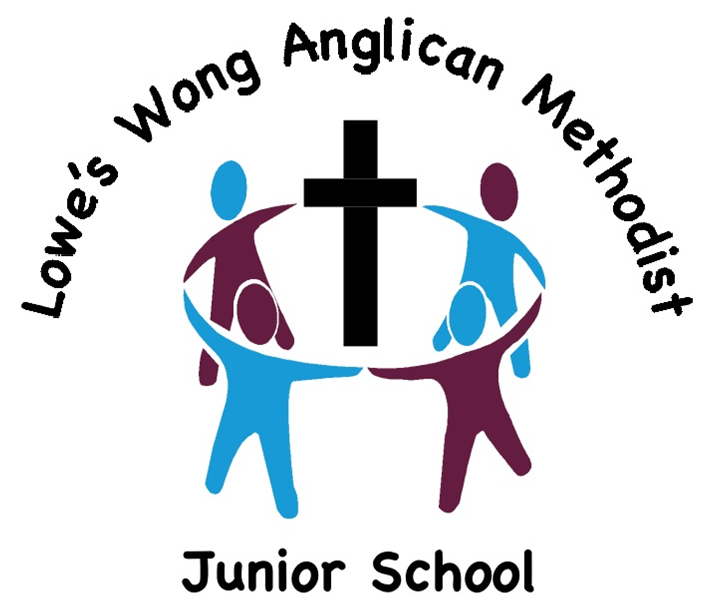 Vision Statement: The Governors and staff aim to provide a secure and caring school environment, based on Christian principles. We want children to enjoy being part of a happy community in which every individual is valued. We seek to help all children reach their full potential, with an emphasis on mutual respect, creativity, flexibility and a life-long love of learning.
A warm welcome to Lowe's Wong Anglican Methodist Junior School. We are a lively, forward-looking church school with long-established links with the local community. Our school's origins go back well over a century when the National Church of England (1840) and Methodist (1871) schools were built to serve Southwell.
The name 'Lowe's Wong' requires some explanation too, particularly to newcomers to the area. The word, 'Wong' is of Scandinavian origin; it is a common feature of Nottinghamshire field names and refers to a piece of unenclosed meadowland. Lowe is a family name, and this family leased Dunham Prebend for about 120 years. The adjoining wong was let with the house and the major part of this now comprises the school grounds.
Our school prides itself on its warm atmosphere in which children are respected and valued as individuals and education is felt to be a partnership with parents. Teaching and non-teaching staff, caretaking staff, kitchen and lunchtime supervisors and the school governors all work closely to provide a caring, purposeful, stimulating environment in which children can feel secure, learn to respect and value the needs of each other and work to the best of their ability.
We aim for our children to be involved in their own learning and to develop the self-discipline necessary to take full advantage of all our school has to offer. We recognise that our children have individual qualities, and we acknowledge that they all have a valuable contribution to make to the life of our school. We have high expectations of our children and seek to ensure that irrespective of race, gender or disability all have access to a first-rate education which will set them on their way to playing a full and valuable part in our society.
As a church school we have close links with Southwell Minster and Southwell Methodist church, and we regularly invite visitors in to speak from a range of denominations. As our March 2017 Church Inspection Report stated, 'Christian values underpin every aspect of the excellent education provided by this school.'
Visit the Lowe's Wong Anglican Methodist Junior School website
Muskham Primary School - Location code A
Netherfield Primary School - Location code N (filled)
Selston C of E Infant & Nursery School - Location code S (filled)
Winthorpe Primary School - Location code W