Vacancies - 2023-24 Primary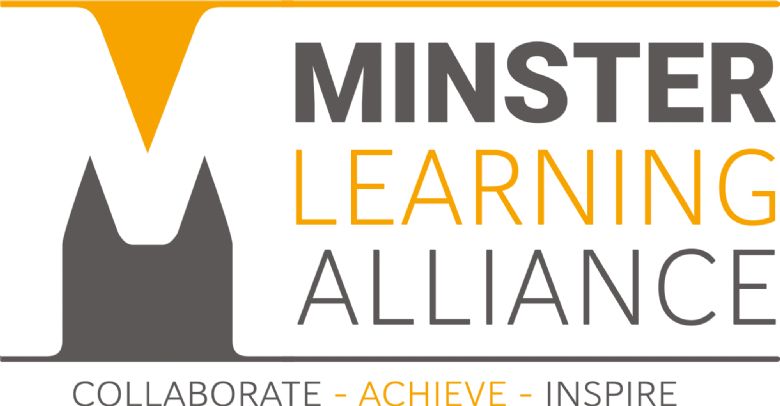 Schools who are recruiting for 2023-24 will be added to our website as and when confirmed ready for when the application window opens at the end of September 2022.
Abbey Primary School - Location code 6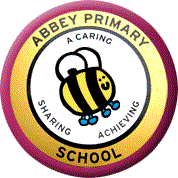 What will the successful applicant bring to Abbey Primary School?
Abbey Primary School would like to find the right School Direct Trainee to join our happy and hardworking team for the academic year 2023/2024. The candidate will need to be a committed, reflective person who is self-motivated and determined to make a real difference to children's lives. They will experience teaching all aspects of the primary curriculum.
We are looking for someone who has the potential to become an outstanding teacher and a person with leadership aspiration for the future. The candidate will strongly believe in the importance of an inclusive education and be passionately committed to the delivery of a progressive, well sequenced curriculum which incorporates the wide variety of experiences on offer at Abbey Primary School. We are looking for someone who is enthusiastic, dynamic and reflective; a member of the team who can build meaningful working relationships, communicating effectively with pupils, staff and parents alike. Some experience of working with children is required.
The application should demonstrate:
A desire to teach and work with children
Effective communication skills
Determination to succeed through hard work and commitment
A readiness to reflect on own practice and learn from others
Why train with Abbey Primary?
Abbey Primary School is part of the Believe Academy Trust, a large school with currently 470 pupils on roll, aged 3 to 11. It is a happy school where all people matter. Our vision is simple: 'a caring, sharing, achieving school putting the child at the heart of everything we do,' with the belief that every child is special and unique. Pupils in our care receive an ambitious curriculum, in a secure, happy, and challenging environment.
We pride ourselves on an attractive and purposeful learning environment; a new school building, extensive outdoor spaces, and well - resourced provision to support effective delivery in all curriculum areas.
Demographically speaking, we serve a mixed catchment - and our pupils are most definitely the best thing about our school! Academically, our results are above the national average at the end of the Foundation Stage, Key Stage One and Key Stage Two. Abbey Primary is a popular school, held in high esteem by the community we serve.
Abbey Primary School feeds into the Samworth Church Academy. Our most recent OFSTED inspection, in November 2018, awarded us a 'good' judgement in all areas.
We work closely with our Academy Trust, The Minster Teaching School and other Mansfield schools to constantly improve and offer quality Continuing Professional Development opportunities
All Saints C of E Infant and Pre-School - Location code R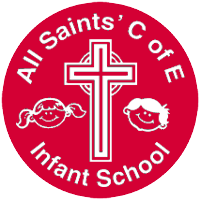 All Saints CE Infant School is a smaller than average infant school, with 90 pupils on roll aged from 4 to 7 years. In February 2014, we opened a Pre-School in the community centre belonging to our church, All Saints, and since then have offered places to children aged from two years. Our oversubscribed school is situated in the ex-coalfield village of Huthwaite. Attainment on entry to Reception is generally well-below average, but pupils leave our school at roughly average levels.
We are among the first schools in Nottinghamshire to work with two-year-old children and are in the process of evaluating the impact of this. Recently, we were delighted to receive accreditation as an 'Achieving Early Quality Lead School', in association with the charity, Achievement for All. Our passion for high quality early years education means we are regularly involved in research in this area, and in the delivery of training, both in Nottinghamshire and further afield. We are graded 'Good' by Ofsted.
As a Voluntary Aided Church of England School, we have strong links with our church, other local church schools and the Diocese of Southwell and Nottingham. Our commitment to partnership working led to our formal collaboration with Selston CE Infant and Nursery School in September 2014. You will be working in a small infant and pre-school, in a Key Stage 1 placement. A passionate and hard-working staff team will take every opportunity to support and encourage you through your training year.
Bleasby C of E Primary School - Location code Y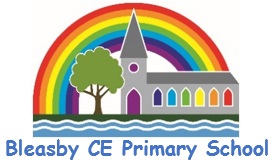 Bleasby C of E Primary is a village school, surrounded by countryside and an important part of the villages that we serve. The feeling of community and family is very strong in our school. The children all know and care about one another, with the older children being good role models for the younger children, offering friendship and support.
Along with our linked secondary school, The Minster School Southwell, we are an academy with The Minster Trust for Education (MITRE). This means that we are very well-supported, with expert guidance and are part of a community of schools that work together to give the very best school experience for children. 'MITRE celebrates each school's unique characteristics and values, respects and maintains each school's distinctive ethos and identity and, where relevant, their Christian distinctiveness.'
As a Church of England voluntary controlled school, Christian distinctiveness is very important to us. Equally important is that we have a diverse community where all people feel equally included and valued, whatever their faith or non-faith. Our Governing Body is made up of a people with a wide variety of expertise and experience, including a some who are able to support us in making the very most that Christian distinctiveness. Please click here for more information about what being a Church of England school means.
Farnsfield St Michael's C of E Primary School - Location code F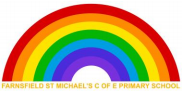 The ethos of Farnsfield St Michael's C of E Primary School is one of support, nurture and challenge and is underpinned by a set of rainbow values chosen by the children that apply to staff and pupils alike. We encourage all members of our School (pupils, staff, parents/carers, governors and visitors) to feel valued. We achieve this through providing an excellent education rooted in the Christian tradition of the Church of England. As part of this we are inclusive and welcoming of different viewpoints of faith.
We aim to create a learning environment where all individuals can:
Have a positive self-image
Be excited by being at school
Feel a valued and significant member of the school community
Develop a love of learning
Feel secure in a happy and friendly atmosphere
Strive for excellence in all areas of learning
Experience learning in a wide variety of contexts e.g. musical, sporting, academic, dramatic
To achieve these aims the school will provide a rich curriculum which is broad, balanced and creative. It will be designed to meet the needs and abilities of all pupils. The learning and teaching practise of the school will take into account different learning styles. We recognise that all individuals operate in different ways and with different strengths. The school will strive to ensure that an inclusive approach is adopted in regard to individual needs. Our approach to education is to put the individual child at the centre of all our work. The aims of the school have as a focus a desire to develop the academic ability of individuals along with their emotional, social, physical and spiritual dimension. There will be high expectations of all individuals in regard to discipline, behaviour work and learning.
Visit the Farnsfield St Michael's C of E Primary School website
Muskham Primary School - Location code A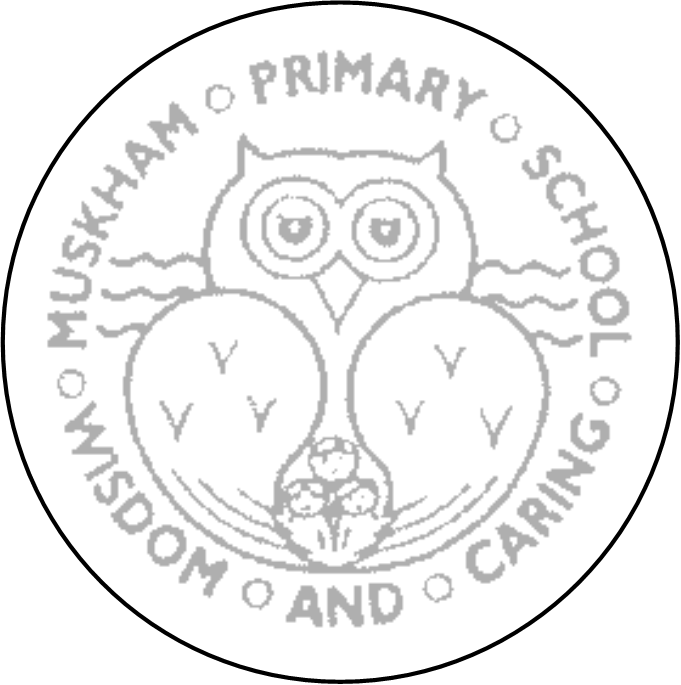 Muskham Primary School is a one-form entry primary school with 176 pupils currently on role from 4 to 11 years old.
Our Ethos: At Muskham Primary School we share a vision for a learning community, where confident children develop a life-long love for learning through first-hand, fun activities. Children and adults alike are valued for their individuality, and their unique contributions enrich the lives of all.
Essential to our whole school curriculum is developing a positive mindset; children are encouraged to 'have a go' and regard mistakes as stepping stones in their learning journey. Our 'Enablers': empathy, questioning, perseverance, independence, creativity and optimism permeate our meaningful, balanced curriculum which prepares our children for a rapidly-changing world. We see educating children in the 21st century as a positive challenge for all of us.
We work as a team at Muskham Primary with our parents, governors and wider community to ensure that children flourish in a safe and caring environment, developing the skills and attitudes to succeed in their school lives and beyond. We have hosted successful trainees in the past and two of our current teachers are those that were placed with us through this programme.
Selston C of E Infant & Nursery School - Location code S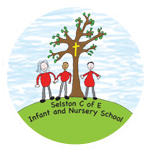 Selston CE Infant and Nursery School is a smaller than average infant school, with 75 pupils on roll aged between 4-7 years. In the nursery, we cater for 20 children aged between two and four years. Selston was graded 'Outstanding' by Ofsted in 2013.
Our school is situated in the ex-coalfield town of Selston. Only a third of our pupils live in our immediate area, so the majority of our children travel from further afield. Attainment on entry to Reception is in line with, or slightly below, the national average, but pupils generally leave our school above age-related expectations, demonstrating very good progress.
As a Voluntary Controlled Church of England School, we have strong links with our church, other local church schools and the Diocese of Southwell and Nottingham. In September 2014, we entered into a formal collaboration with All Saints CE Infant and Pre-School. The two teams work effectively together and support one another very well.
Over the last five years, Selston Infants and All Saints Infants have jointly hosted seven trainee teachers through the School Direct route. You will be working in a small infant and pre-school, in a Key Stage 1 placement. A passionate and hard-working staff team will take every opportunity to support and encourage you through your training year. The school emphasises the development of the whole child, and whilst it is proud of its academic track record, it places great importance on ensuring all members of the school community are valued, nurtured and cared-for.
Winthorpe Primary School - Location code W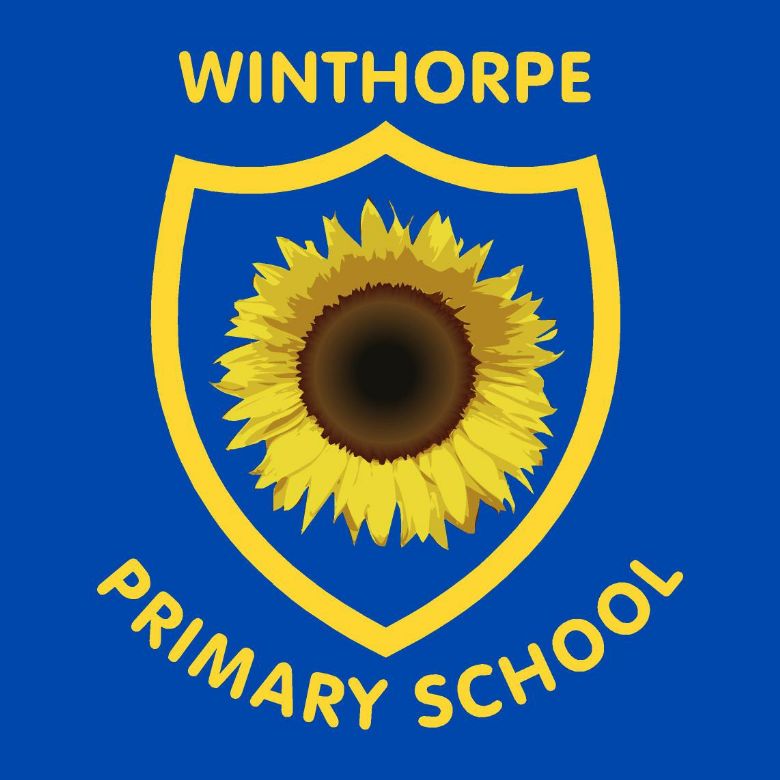 Winthorpe Primary School is a small, friendly village Primary School on the edge of Newark with excellent road links to the A46/A1/A17. We pride ourselves on working hard and having fun, and have high academic standards and an extensive range of extra-curricular opportunities.
At Winthorpe Primary School we want children to be:
Happy and Healthy
Responsible and Caring
Hardworking and Ambitious
Respectful and Understanding
Confident and Curious
Happy and Healthy
We feel that happy and healthy children will be enthusiastic and engaged learners. We aim to provide an exciting, interesting and fun curriculum supplemented by a range of extra-curricular activities that makes children want to come to school with smiles on their faces. We encourage our children to have healthy lifestyles and pride ourselves on the sporting provision that we offer for all our children.
Responsible and Caring
We have a very friendly and family like atmosphere around school, centred on a caring approach and looking out for each other. Our rainbow house groups encourage children of all ages to bond, work and play together. We encourage our children to be responsible and help develop their maturity and common sense, enabling them to make the right choices. Positions of responsibility play an important and respected role within the school.
Hardworking and Ambitious
We want children to aim high and enjoy the challenge of reaching their goals, being resilient and determined enough to deal with whatever is thrown at them. We set high standards for the children, in terms of expectations, effort and attainment, and expect all children to achieve their targets and make very good progress whilst at Winthorpe. We genuinely want all children to achieve their goals and encourage them to be ambitious and aspirational with their dreams.
Respectful and Understanding
Our children are respectful, tolerant and understand others. They show this by being polite and attentive to everyone they meet. Holding doors open for others, saying good morning and listening to our friends are examples of how we can show respect on a daily basis. We respect that all people are different, in the way they look, things they believe and what is important to them. We understand that these differences make a vibrant, modern, British community, and want to celebrate and cherish these differences, and learn from them.
Confident and Curious
We encourage our children to try new things and develop a curiosity about the unknown. When we open windows onto new horizons they are given the opportunity to expand their knowledge and understanding of the world around them. We want our children to feel secure enough to try new things without fearing making a mistake. We place great emphasis on the importance of representing the school and collaborating with others and the outside world. We provide a varied range of extra-curricular activities and stimulating school trips.