Vacancies - Current Secondary
Covid Recovery
The school year 2020/21 will be substantially affected by the impact of the coronavirus outbreak. All Minster Teaching School Alliance work will be flexible and adapt to the changing situation. This will include CPD events being hosted online in the first instance. We will endeavour to respond to need and keep you informed of arrangements throughout the year as we adapt to the situation, at the same time as continuing to support school improvement.
Secondary: Current Vacancies for 2021-22
Each year, we recruit around 30 trainee teachers who will be hosted by schools around Nottinghamshire on the School Direct route. The cycle of recruitment is open from October to June each year.
Please explore this area further to find out more about our host school locations, current vacancies and for more information about how to apply.
Carlton le Willows Academy - Location code: G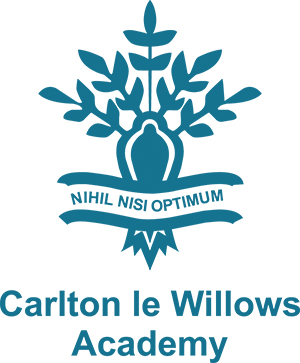 Places on offer:
| | |
| --- | --- |
| Subject | Course Code |
| Art & Design | (filled) |
| Design & Technology | 2XVM |
| Mathematics | (filled) |
| Physical Education | (filled) |
| Religious Education | 36SL |

Carlton le Willows is a large secondary school serving the local area and is the lead school in the Greater Nottingham Education Trust (GNET) which also includes Netherfield Primary School.
Our intake is truly comprehensive, and we work hard to live up to our motto of 'nothing but the best'; behaviour at our school is judged 'Good' by OFSTED, achievement at GCSE is amongst the top schools in the county and we take our continuous professional development seriously.
This year we retained our Customer Service Excellence Award and achieved Investors in People Silver Award, being one of only 5 schools in Nottinghamshire to achieve this level, which demonstrates our commitment to our students and our staff. We have a strong and vibrant 6th form and diverse sporting achievements and a long history of working with the University of Nottingham and Trent University in Initial Teacher Education.
We have a strong history of trainee teacher development, having worked closely with both UoN and NTU over the years and have many experienced mentors and teachers. We have excellent PE facilities, having had a 3G pitch built within the last few months and a state of the art table tennis centre.
Elizabethan Academy - Location code: P
Places on offer:
| | | | |
| --- | --- | --- | --- |
| Subject | Course Code | Subject | Course Code |
| Biology | 36RZ | History | 36S8 |
| Chemistry | 2XVL | Mathematics | 24S9 |
| Computing | 3CNN | PE | (filled) |
| Design & Technology | AT10 | Physics | 24T3 |
| Geography | 38GS | | |

We are an 11-18 school in the heart of the Retford community. The school's increased popularity in recent years has seen more parents applying for places than ever before: the anticipated 2019 intake will be the biggest for years, and draws from 30 different primary schools. We have become an attractive school for in-year admissions too, with many people who move to the area applying for places regardless of where in Retford they live.
We are an inclusive and diverse community that respects others' differences and promotes understanding and tolerance of others' beliefs. This is reflected in our broad and balanced curriculum which reflects students' aspirations and future local, national and international career opportunities.
We expect excellence from all: from the staff who work here, from the students who learn here and from the parents who choose to send their children here. In return we offer students and staff an innovative, progressive, challenging but supportive environment in which to thrive.
The Elizabethan was built as part of the PFI project for the six schools in Bassetlaw and transferred to new premises 2007. Year 7-13 are housed together in purpose-built accommodation, organised into Faculty areas. Facilities for science, technology, the expressive arts and sport are excellent.
Retford, is steeped in history and tradition. This historic chartered market town is surrounded by charming villages and hamlets all enjoying stunning rural views. The town itself has a bustling high street, an impressive market place, which hosts a thriving market 3 days a week and a farmers market every month.
With the A1 and M1 nearby you have easy access to Sheffield, Nottingham and Lincoln and with Retford's excellent rail links you can be in London, Manchester or York within an hour and a half. We also have rapid links to the more exotic via the Robin Hood Airport, which is only 20 minutes away.
Magnus C of E Academy - Location code: Q
Places on offer:
| | | | |
| --- | --- | --- | --- |
| Subject | Course Code | Subject | Course Code |
| Art & Design | (filled) | Mathematics | 2QDB |
| Biology | (filled) | Music | 3CP2 |
| Chemistry | 36S5 | Physical Education | 36SH |
| Design & Technology | AT10 | Physics | 24T3 |
| Drama | AT11 | Religious Education | 36SL |

The Magnus Church of England Academy is situated in the centre of Newark.
The Academy's mission is to develop people of good character who achieve excellence and make a positive contribution to their communities. Being a Church of England school the academy encourages students to strive for excellent by using a Christian ethos. We promote the values of ambition, determination, compassion, integrity and humility in everything we do.
The Academy educates roughly 700 students including those students studying at A level with results improving year on year. Latest results are in line with the national average in terms of progress 8 and average attainment 8 score of a 4 and we are very happy with these results, considering 47% of its pupils are from disadvantaged backgrounds. We are very proud of the work we have done and the progress we have made with our students.
The latest OFSTED inspection gave the academy a 'GOOD' grading with inspectors' comments including:
'We observed absolutely no low level disruption during the 2 day inspection.'
'Pupils at the academy are polite and well presented'.
'Pupils are making good progress in English, Mathematics and Science."
Our aim is to now to push for 'outstanding'.
Minster School - Location code: -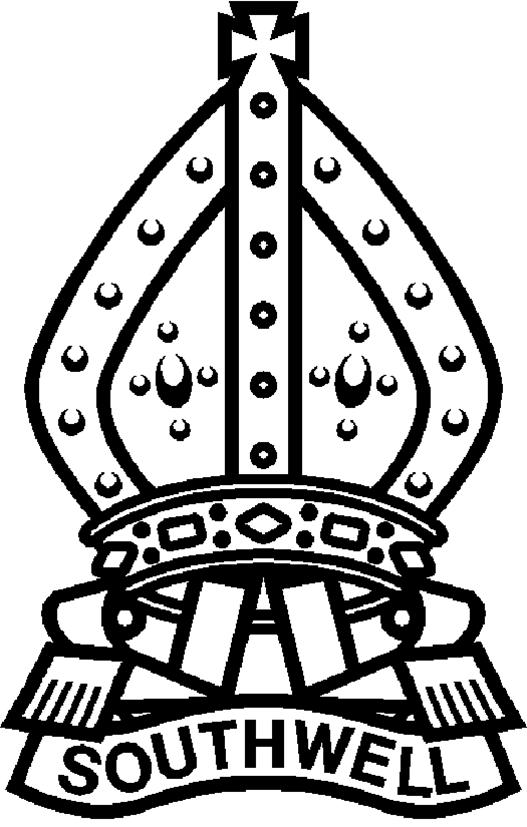 Places on offer:
| | | | |
| --- | --- | --- | --- |
| Subject | Course Code | Subject | Course Code |
| Art & Design | (filled) | English | 2XVQ |
| Biology | (filled) | History | (filled) |
| Business Studies | 2XVN | Mathematics | 24S9 |
| Chemistry | 2XVL | MFL | 2QDK |
| Computing | 3CNN | Music | 2XVV |
| Design & Technology | 2XVM | Physical Education | (filled) |
| Drama | AT11 | Physics | 36SC |
| Economics | 3CNZ | Religious Education | 36SL |

The Minster School is a Voluntary Aided Church of England School of around 1600 students, aged from 7-18. The school traces its ancestry over 1000 years. We are the Choir School for the Minster; there is a Junior Department for the younger choristers and talented musicians, where musical education is enhanced within the context of the full National Curriculum.
Approximately 70% of students come from our catchment area, with 30% entering the school on foundation places. The school is situated in the rural town of Southwell, a pleasant self-contained Minster town of some 8,000 inhabitants. We moved into all-new state of the art accommodation in September 2007.
The quality of education on offer to our students is reflected in our most recent Ofsted and SIAMS (Statutory Inspection of Anglican and Methodist Schools) inspections, for both of which the school was graded as 'Outstanding'. The Minster School is a National Support School and in March 2013 we were designated as a Teaching School.
National Church of England Academy - Location code: H
Places on offer:
| | | | |
| --- | --- | --- | --- |
| Subject | Course Code | Subject | Course Code |
| Art & Design | AT05 | English | 2XVQ |
| Biology | (filled) | Mathematics | 24S9 |
| Design & Technology | AT10 | Physics | 36SC |
| Drama | (filled) | Religious Education | 36SL |
| English | 2XVQ | | |

The academy has been a core part of the town of Hucknall since 1788 and is now a vibrant hub of education for students aged 11 to 19. Our rich heritage, combined with strong core values, our sense of community, and a steadfast commitment to improving education for all students remains crucial to our success.
We demand excellence and respect from our students and, in turn, deliver a broad and balanced curriculum to meet the needs of young minds. Allied to our reputation for progress and achievement, and superb facilities, this creates an inspiring learning environment.
As a faith academy our core values around Christianity underpin everything we do. Students' understanding of their place in the world is extended through a rich and diverse curriculum, and we teach all individuals to aspire to great things. The opportunity for all students to reach their full potential is realised through an individualised programme.
There is a range of diverse opportunities outside of the core curriculum for personal development through sport, music, drama, extended curriculum and community involvement, to name just a few. There are also many ways for students to further their understanding of their own faith and beliefs, supported by our academy chaplain, members of staff, and local church groups.
National Church of England Academy is the outstanding place for education in Hucknall – our leadership team are driven to support every student as they develop into young adults. We ensure that the transition process for students coming into the academy at year 7 is as smooth as possible through transition days, open evenings, taster lessons and working alongside families and primary schools.
Quarrydale Academy - Location code: X
Places on offer:
| | |
| --- | --- |
| Subject | Course Code |
| Biology | AT06 |
| Chemistry | AT08 |
| English | 3CP6 |
| Mathematics | 2QDB |

Quarrydale Academy is a mixed academy of around 1100 pupils, with approximately 130 sixth formers. We are situated in the town of Sutton-in-Ashfield, which is located between Sherwood Forest, the Peak District and the City of Nottingham. Connections to major conurbations in the region are excellent, housing is affordable and access to leisure facilities, and areas of cultural, natural and industrial heritage is good.
The academy itself is a popular and exciting place to work, with a friendly atmosphere and a real sense of teamwork.
The students are well behaved and Ofsted graded us as 'Good' in March 2017.
The education we offer at Quarrydale is built around a highly qualified team of staff committed to delivering a quality education to all our students in a calm, safe and secure environment where high quality learning can take place effectively. We work in partnership with parents to ensure that every child receives the best possible education and takes pride in being part of our successful and caring community. At Quarrydale we combine our traditional values with the very latest teaching methods and technologies to inspire our students to succeed in everything they do. We have very high expectations of our students and place great emphasis on self-discipline, self-respect, hard work, achievement and high standards of behaviour.
All trainees are provided with a subject mentor and with weekly professional development sessions (which cover a wide range of issues from safeguarding to behaviour for learning). These sessions are tailored to the individual needs of the trainee as the year progresses. We have been involved in teacher training in not only the School Direct PGCE and university based PGCE route but also some other routes into teaching such as Assessment Only and Straight 2 Teach. This has meant working with a variety of higher education providers. As an academy we are flexible and adaptable to the needs of beginning teachers and therefore an excellent place to start your teacher career in.