The study of Science allows students to understand the technology and natural phenomena that they see around them every day.
It prepares students to be able to make informed decisions about issues such as vaccination and climate change, and develops practical skills that will enable to thrive in a STEM (Science, Technology, Engineering and Mathematics) career.
Staff
Curriculum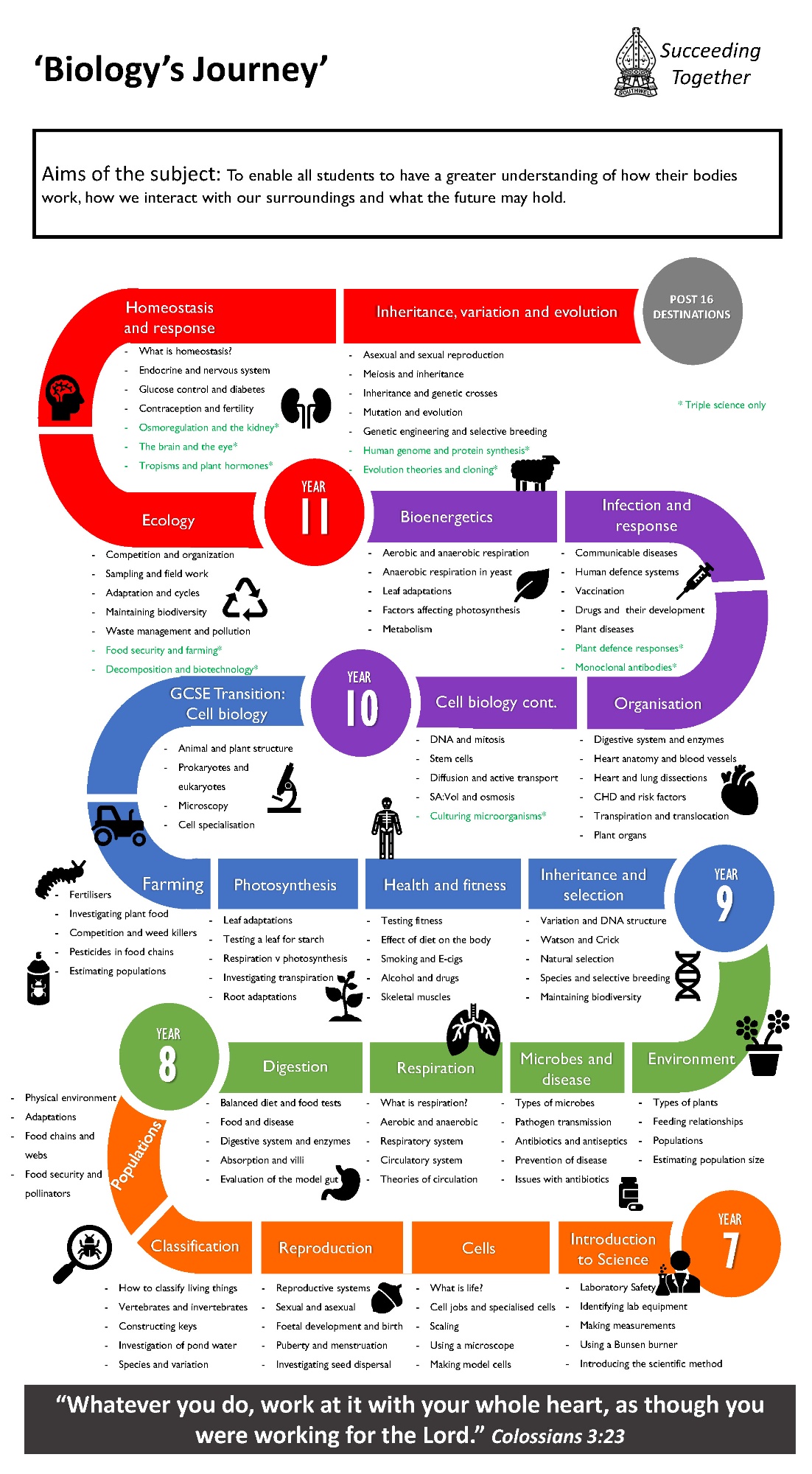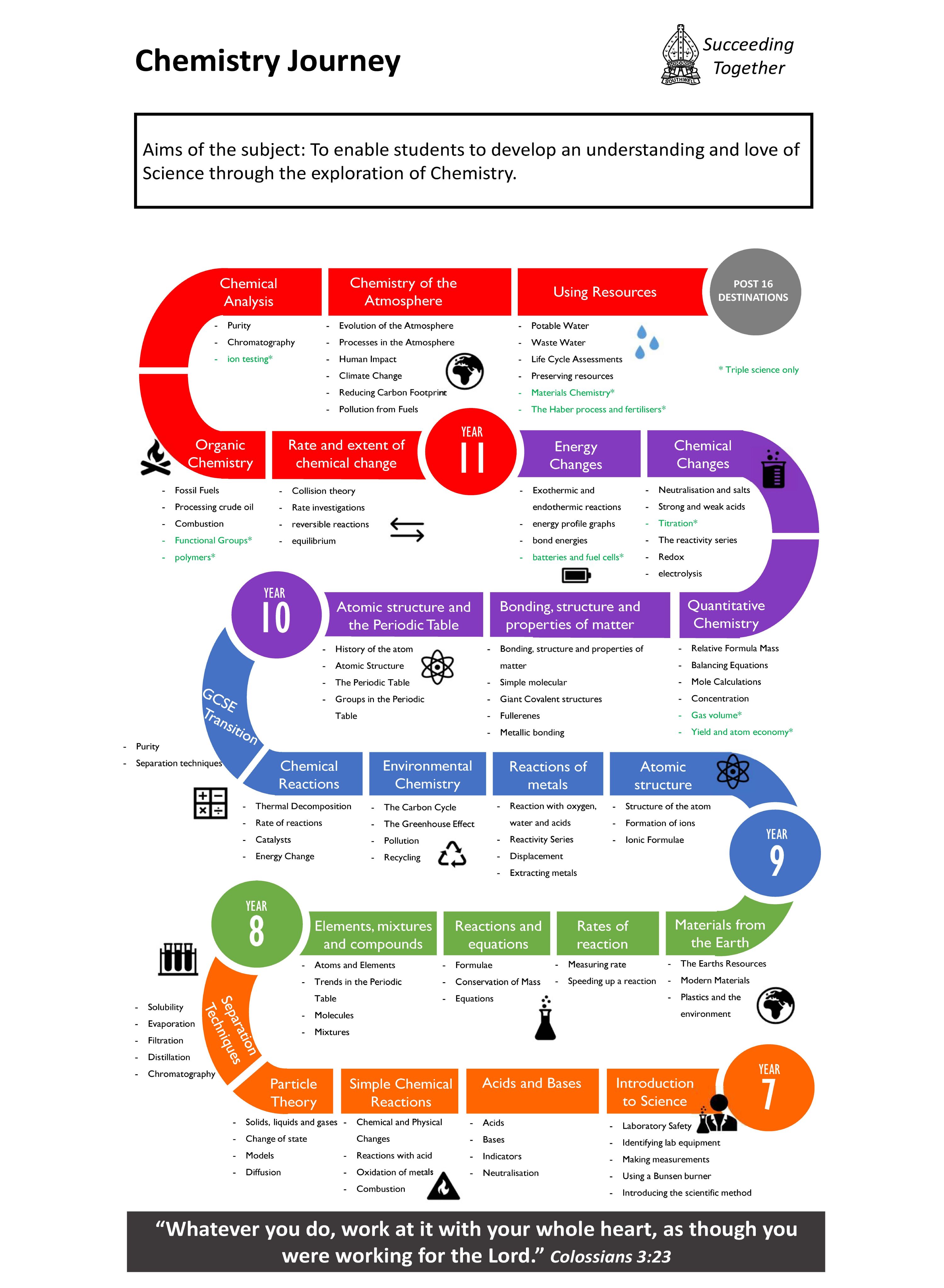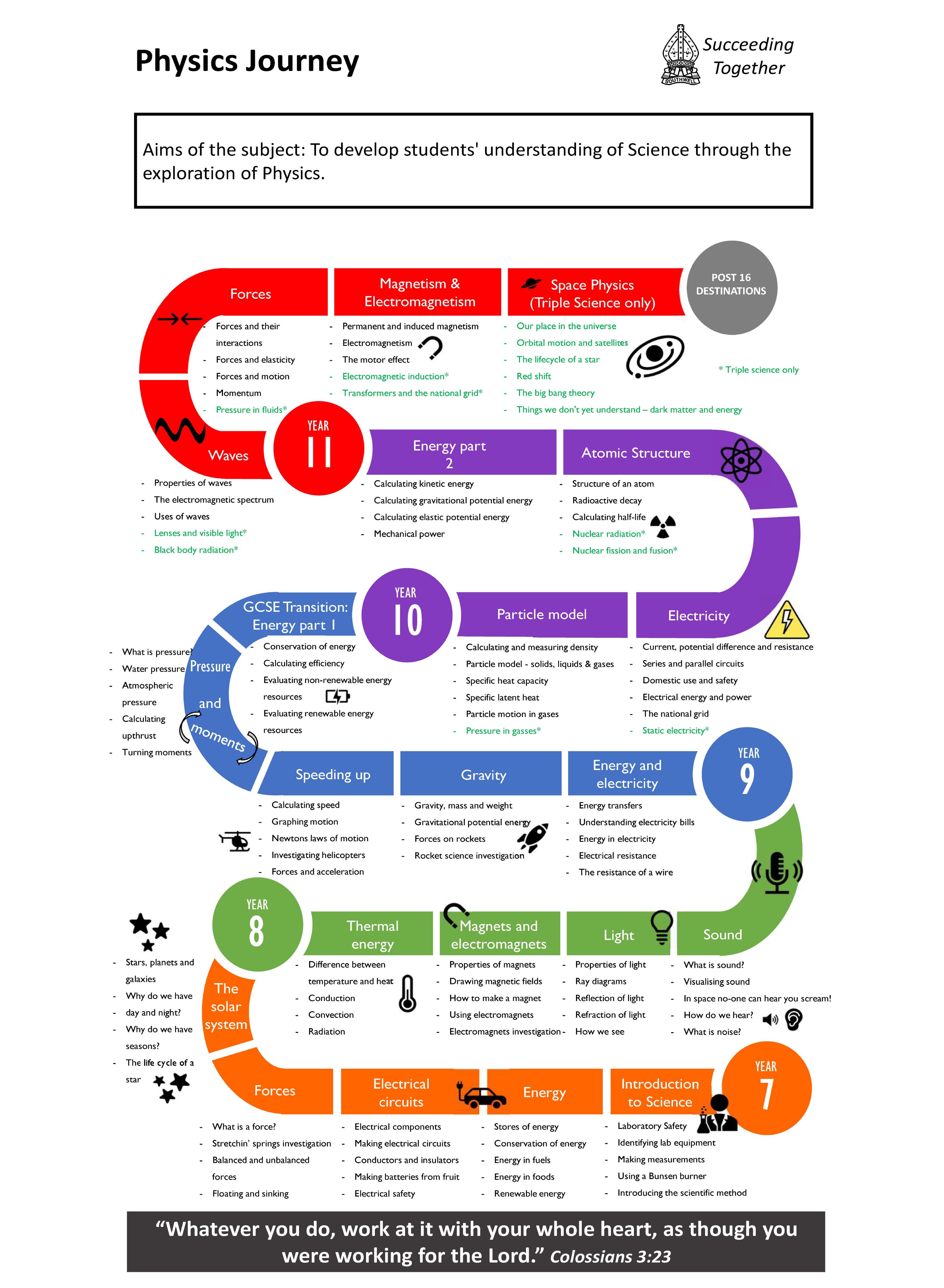 You can download a copy of the Physics, Chemistry and Biology Learning Journeys for the Minster school below.
KS3
During years 7 and 9 students receive 6 lessons of Science per fortnight, with 5 lessons per fortnight in year 8. Students cover topics from Biology (e.g. Microbes and disease and Inheritance and selection), Chemistry (e.g. Acids and Alkalis and Environmental Chemistry) and Physics (e.g. Electricity and The Solar System).
Visits
Y7 and 8 students complete one visit per year to scientific sites such as Twycross Zoo and The Magna Science Adventure – Approximate cost £15
KS4
Students opt to take either GCSE Combined Science (2 GCSEs covering all three disciplines, with 10 periods per fortnight) or separate GCSE Biology, Chemistry and Physics (3 separate GCSEs, with a total of 14 or 15 periods per week).
Board and Specifications
AQA
Assessment Components
(May-June of Y11)
Year 11 Combined Science – Six 1h15min exams (2 per subject)
Year 11Separate Sciences – Six 1h45min exams (2 per subject)
Recommended Study Aids
CGP GCSE Combined Science (AQA 9-1)
Or for students opting to take the separate sciences
CGP GCSE Biology (AQA 9-1)
CGP GCSE Chemistry (AQA 9-1)
CGP GCSE Physics (AQA 9-1)
Visits
Recent enrichment visits have included the New Scientist Live exhibition, London (Optional) - Approximate cost £40