Childline - Back To School Self Care Resources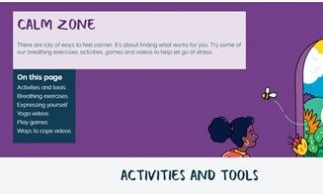 Childline Back To School Self Care Resources
Childline have updated their resources on returning to school and these can be found here Childline direct link
There are useful tips on returning to school, coping strategies and useful advice for our young people.
Two particularly good resource pages on this site are -
The toolbox for activities for mental health. Toolbox link
The calm zone has advice and strategies to find ways of letting go of stress. Calm Zone Link.