Government Announcement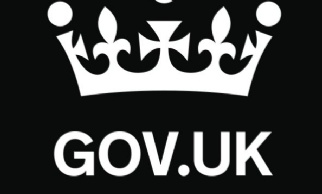 What we know from the latest guidance and The Minster School's plans for increased onsite provision.
After the Prime Minister's announcements about schools on Sunday, further guidance has been published to schools and for parents by the government. These documents are lengthy and not yet entirely clear with regard to the expectations for schools in coming weeks. Significantly, one aspect of the published guidance is quite different from the statements made and is particularly important for secondary schools. Quoting directly from the parent guidance:
"From the week commencing 1st June, we are asking secondary schools, sixth form, and further education colleges to begin some face to face support with year 10 and 12 pupils, although we do not expect these pupils to return on a full-time basis at this stage."
This is quite different to the impression given in the briefing. For our junior school it is also important to note:
"From the week commencing 1st June, primary schools to welcome back children in nursery (where they have them), reception, year 1 and year 6"
Plans are now well underway (and have been under development well before this announcement) to offer that onsite learning for the specific groups as indicated above. Additionally our onsite provision for the children of key workers and vulnerable students will continue, including through the half term holiday.
Some key points to emphasize at this stage:
The 5 key tests would have to be met for the government to proceed with their plans for schools to reopen. This could mean last minute changes to plans and the school must follow that advice.
As a school we will only offer provision onsite should it meet our high expectations in terms of low risk and plans for social distancing.
Daily cohorts onsite will be much lower than usual - a maximum of 150 students plus those of key worker parents as compared to around 1600 usually.
Year 10 and 12 students would be offered 3 days per fortnight of onsite support, with the chance to work with subject specialists, have discussions and questions answered.
Multiple arrangements and protocols would be in place and shared with all stakeholders including those for:

arrival and departure;
zoning and working areas;
handwashing;
curriculum;
student groupings (for example no more than 9 in a standard classroom);
behaviour required for students to attend.
The onsite provision available will not replace the online learning but is designed to offer additional support to those in examination cohorts. Online learning would continue to be provided for all students.
For us to plan in detail what is needed onsite we need to have an indication how many students will likely attend from year 10, from year 12 and for the "hub" provision for key workers and vulnerable students. I therefore ask that you complete a brief questionnaire which you will receive with my usual Friday update later in the week (other matters also addressed as always at this time). It is vital that we receive responses from all families in years 10 and 12 and from all who intend to use hub provision. With regard to attendance the following is extracted from the parent guidance:
"We strongly encourage children and young people in the eligible year groups and priority groups to attend, unless they are self-isolating or there are other reasons for absence (such as shielding due to health conditions).
Parents will not be fined for non-attendance at this time."
Much more information will be shared with all families over coming days and weeks so you are clear about arrangements, provision and most importantly how we are doing everything we can to keep students and staff safe while they are onsite. In the meantime I would be grateful for your patience as detailed protocols are developed.
We are pleased to have been able to support so many children and families through the Hub over the past 8 weeks and have, through that work, already developed our onsite practice. The Hub will cease from the end of half term but we will certainly be working as a group of schools to help one another in any ways we can over coming months.
I don't underestimate the anxieties of families, staff and students as new challenges are presented to us all. All I can do is to assure you that all my efforts are devoted to doing the best I can for you all, along with many others at The Minster School. The safety, well-being and learning of the community are all being considered.
LINK TO FULL GOVERNMENT PARENT GUIDANCE
With warmest wishes to you all.
Matthew Parris
Head Teacher
The Minster School