Covid-19 Latest Guidance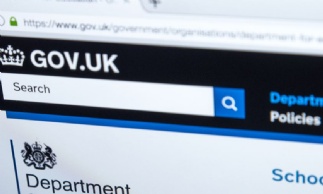 The Minster School's response to latest Department for Education Covid-19 guidance for schools
Dear Parents and Carers,
Thank you for your support in the first week back after the half term break. It is obviously a nervous time with the national increase in Covid-19 cases and the new national lockdown commencing yesterday. The current guidance is that education is to remain open and that is what The Minster School is doing. We already have a number of preventative measures in place including:
Students in year 7 and above wearing face coverings on the corridors and when in queues.
Hand sanitising of hands by all students on entry to classrooms.
Cleaning of student workstations before use.
Year group bubbles to minimise the mixing of year groups.
Centralised collation of all lesson seating plans.
Defined year group areas for before school, during breaks and lunchtimes and throughout the school day.
Staggered departure times to reduce year group bubbles mixing at the end of the day.
Having reviewed the new guidance released by the Department for Education this week we believe there are a few adjustments that we now need to make. These adjustments will be in place from Monday and are:
Extra-curricular clubs that take place before or after school will be cancelled. (Year 11 education catch up and detentions will continue.)
Year 12 and 13 students will need to wear face coverings in all communal spaces including sixth form study room, The Heart Space and on corridors.
Staff will wear face coverings in corridors and communal areas at all times.
There is no direct advice for students or staff to wear face coverings when delivering lessons in classrooms. This is still at the discretion of students and staff
Students that are clinically extremely vulnerable should remain at home for the duration of the lockdown. These students will have received a letter from the NHS.
With the national lockdown starting yesterday many of you will have noticed that the long stay car park next to the leisure centre has also been closed. It looks as though this will be closed for the duration of lockdown. This, combined with more families choosing to drive to and from school, has caused more congestion at the site entrance than normal. Please be aware of this and consider arriving a little earlier (at the beginning of the day) or later (at the end of the day) after the congestion has eased or collecting your child from other locations near school.
Many thanks for your continued support.
Ben Chaloner