Qualifications 2021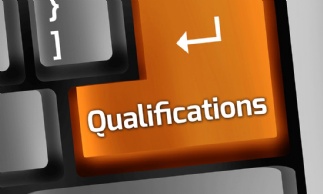 Update regarding 2021 qualifications
Dear Parents and Carers,
As you are aware from previous communications formal exams have been cancelled this year. The decision makers have decided that teacher assessed grades should be awarded to students. However, the process will be different to that which took place last year.
Your child has been studying over the past two years for their courses at GCSE or A Level. During this time, they have undertaken homework, assessments and coursework. Alongside this you will have received information as to their progress through AP data sheets that are sent home. Schools can consider the use of this as evidence towards your child's final grade. Nevertheless, the guidance is clear that more weighting should be placed on work towards the end of the course. Whilst not compulsory, it is also suggested that schools will carry out assessments to help inform teachers of the current level of the students work. We are awaiting final guidance from the exams boards but there is an intention from them to share material that can be used in addition to our own.
Having reflected on our experience from last year we feel that students having the opportunity to demonstrate their current levels through assessments is the correct thing to do. Having said that, it feels inappropriate to have a formal exam series that replicates the intensity of a normal year. Our plan is to carry out a series of small in-class assessments in each subject area. These assessments will be a maximum of one hour in length but often shorter. The assessments will judge students over the content that they have been taught taking into consideration the fact that courses may not have been fully completed due to the pandemic. This approach will mean more low stakes assessment rather than a single high stakes test. It will mean a larger number of assessments but spread over a longer period of time. Staff will be able to support students between each assessment in lesson time and be aware of the content that the assessment will be on.
We wholeheartedly believe that the staff at The Minster School are well placed to make accurate judgements of your child's grade. These assessments will help to give accurate and current information whilst not recreating the pressures and intensity of a normal exam series. Further information is available below.
Ben Chaloner – Head Teacher John Partridge – Assistant Head Teacher Achievement