Weekly Update 29th March 2021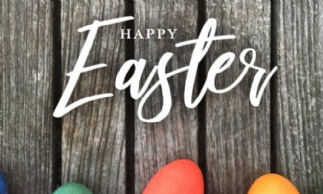 Head's update on community behaviour and Covid testing
Dear Parents and Carers,
May I apologise for there being no weekly update from myself last week? It has been a busy time as students have settled back into the routine of learning at school. I am grateful for your support in making the transition so seamless. Students are well presented, wearing the correct uniform and on time to school. This helps establish the routines of classroom learning and creates a sense of community throughout our school.
It seems unbelievable that this week we are finishing for the Easter break. No sooner have the students returned, we break up! Having said that, I do feel that students and staff are ready for a break. Whilst on site learning has only been happening for the past few weeks, there was a long, intense, period of remote learning that took place prior. As we do enter the holidays, I would like to draw to your attention some concerns that have been brought to me by Southwell Council. It seems that groups of young children, possible Minster School children, are congregating in the evenings and at weekends. Particular areas of concern are the Market Square and the Memorial Park. In these areas there has been anti-social behaviour including littering. As we enter a period where lockdown restrictions are beginning to ease, I wanted to bring this to your attention so you can have the appropriate conversation with your child if needed.
Covid Testing
The government advice is for secondary school age children and their families to continue Covid-19 testing via the lateral flow devices over the holidays. The message is to:
test twice a week at home from now on (all those who are able to)
report results online as positive, negative or void. This information is critical in helping the government to understand the prevalence of the virus across the country
continue to test twice weekly over the Easter holidays
test before returning to school or college for the summer term, either the night before, or morning of, the first day back, to find and isolate any positive cases
Families and households can also access home test kits for adults.
By continuing to test we stand a greater chance of breaking any chains of transmission.
Reporting Covid Test Results
I know that it may seem frustrating to report a Covid test result to both Track and Trace and the school but that is the system that we have been asked to implement. You can report your child's Covid test result quickly and simply here.
During the first six days of the Easter break would also ask you to email covid@minster.notts.sch.uk to report if your child tests positive. This is especially the case if they were in school 48 hours before the positive test result or symptoms began. This will allow us to track and trace any close contacts. The email address will be checked every day at 10am.
Thank you
Many thanks for your support over a 12-month period that has been like no other. The clocks have now gone forward, spring is here, and hopefully brighter times are ahead.
Have a relaxing and enjoyable Easter break.
Ben Chaloner – Head Teacher