Covid-19 Update 24th June 2021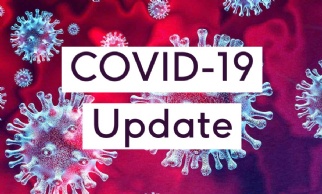 Covid-19 Update
Dear Parents and Carers,
I am sorry to report that we have now had confirmed cases of Covid-19 within our student population. This relates to a student in year 9, who has not been in school in the 48 hours preceding symptoms, and a student in year 12. In line with government guidance this has led to a number of students having to self-isolate. I know that it can be frustrating if your child has been asked to isolate, especially if they have received the vaccine or previously had the virus, however this is the national advice that we follow.
With the national increase in cases with variants of concern, it is important to detect cases of Covid-19 to keep the virus out of the classroom. While robust measures remain in place to keep students and staff safe, it is vitally important that young people at secondary school and college continue to test twice weekly and report the results. We strongly advise that this testing takes place on Sunday evening or Monday morning, before returning to school after the weekend, and on Wednesday evening or Thursday morning.

The Secretary of State for Education has written an open letter to parents to encourage them to continue supporting their children to test twice a week. The result of a rapid test could be positive, negative or even void, but results should always be reported.

Tests can be obtained from school, and to report results, parents and pupils can go to www.gov.uk/report-covid19-result or call 119 free from a mobile or landline. Lines are open every day, 7am to 11pm.
You should also remember that if your child, or someone in your household, develops symptoms then you must self-isolate and seek a PCR test bookable at https://www.gov.uk/get-coronavirus-test.
The three main symptoms are:
a high temperature
a new, continuous cough
you've lost your sense of smell or taste or it's changed
If you have one or more of these symptoms then you should not rely on Lateral Flow Device for a test result – you need to book a PCR test.
Many thanks for your cooperation in this matter.
Ben Chaloner - Head Teacher