Return to School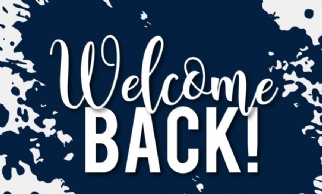 Start of Term Update
Dear Parents and Carers,
Welcome to the start of the 2021- 2022 academic year! I hope that you have an enjoyable summer. Whilst the weather hasn't been the greatest, it has been a summer that has allowed many families and communities to reintegrate with each other following the easing of restrictions on the 19th July. I hope that you have managed to make the most of family time and that your children are now refreshed and ready for the new school year.
During the summer, our Year 11 and Year 13 students received their GCSE and A Level results. As we all know, formal exams did not take place as in a normal year, but we believe that our students worked hard for the grades that they received, and we are so proud of what they managed to achieve. The results that they were awarded were testament to the resilience and hard work demonstrated by all the students, staff and families in what was such a disrupted period of education. Please do have a look at the success stories that are available on our website: https://www.minster.notts.sch.uk/news/?pid=3&nid=1&storyid=250 and https://www.minster.notts.sch.uk/news/?pid=3&nid=1&storyid=251
As I communicated to you at the end of the last academic year, we will be operating a staggered return to school to allow for onsite Covid-19 testing. Full details of the return can be found here - https://www.minster.notts.sch.uk/news/?pid=3&nid=1&storyid=249. On arrival students will be met and organised on the school field before completing their test. Please ensure that they have suitable clothing if it is chilly – if it is wet then we will implement a different plan! There will not be remote learning for students whilst they await their return date but if you wish for them to complete some work then we would direct them to Oak National Academy https://classroom.thenational.academy where they can complete some summer classroom refresher activities.
Student timetables will be emailed today.
I would also like to highlight the changes that are now in place nationally regarding the requirement to self-isolate. These are best explained here, https://www.nhs.uk/conditions/coronavirus-covid-19/self-isolation-and-treatment/when-to-self-isolate-and-what-to-do/, but in summary students will no longer be asked to self-isolate if they are a close contact to a student who has tested positive as they are under 18 years, 6 months. Any students that are over this age (Year 13s) may still need to self-isolate if they are not fully vaccinated, but they will be contacted by NHS Test and Trace rather than the school.
I am optimistic about the school year ahead and can't wait to see our students flourishing in their studies. I will be in touch again soon.
Many thanks
Ben Chaloner - Head Teacher