European Day of Languages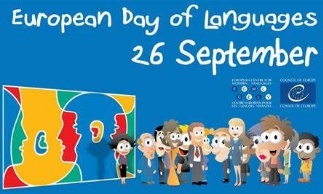 Like every year, we celebrate the European Day of Languages on 26th September. For this year, the focus was on how multilingual our school community is, celebrating those students that speak another language at home.
We had an act of worship dedicated to the topic which featured some of our multilingual students showing off their language skills. Thanks again to the students that volunteered to be part of this. We learnt that over 60 students in our school community are bilingual and that more than 16 different languages are part of our school community. The key message was to be proud of your language skills and that we can learn so much from different languages and cultures. There are also so many benefits of learning a foreign language such as being more open minded, improving your brain functions and, of course, having lots of fun. As every year, we ran a house competition as part of our celebrations and this year it was a tutor quiz about our teaching staff and which languages the different teachers speak. There was also a language treasure hunt where students had to hunt for language facts within the school. Both competitions counted towards the house cup. The winning tutor groups and winning houses will be announced after half-term.