ELECTION SUCCESS FOR JACK!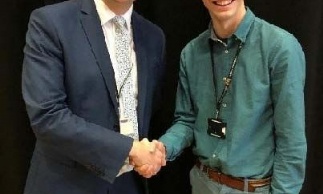 Over the past two weeks, during RE and Citizenship lessons, all students in school have been exploring the manifestos of the candidates running for election as Member of Youth Parliament (MYP) for Newark and Sherwood constituency and placing their own votes.
We were especially delighted that we had our very own candidate standing for election in school this year – Jack Heald in Y12 (pictured below). It is with great pleasure that we can announce that Jack was successfully and duly elected as Member of Youth Parliament for this constituency. Well done to Jack! We are very proud, and wish him every success in delivering his manifesto promises. Jack will now take up his seat in the House of Commons debate chamber. We know that he will be a worthy representative of young people across the county and beyond.