Economics can be split into two clear areas. In microeconomics students look at economic foundations such as the nature and purpose of economic activity, the factors of production and the importance of making choices.
Students also look at how resources are allocated using a market mechanism. The central aspect is an investigation of price determination through the forces of demand and supply. In macroeconomics students are introduced to the wider economy from the perspective of consumers, producers and government. The core of this unit will focus on government objectives and their role in managing the economy.
Staff
Curriculum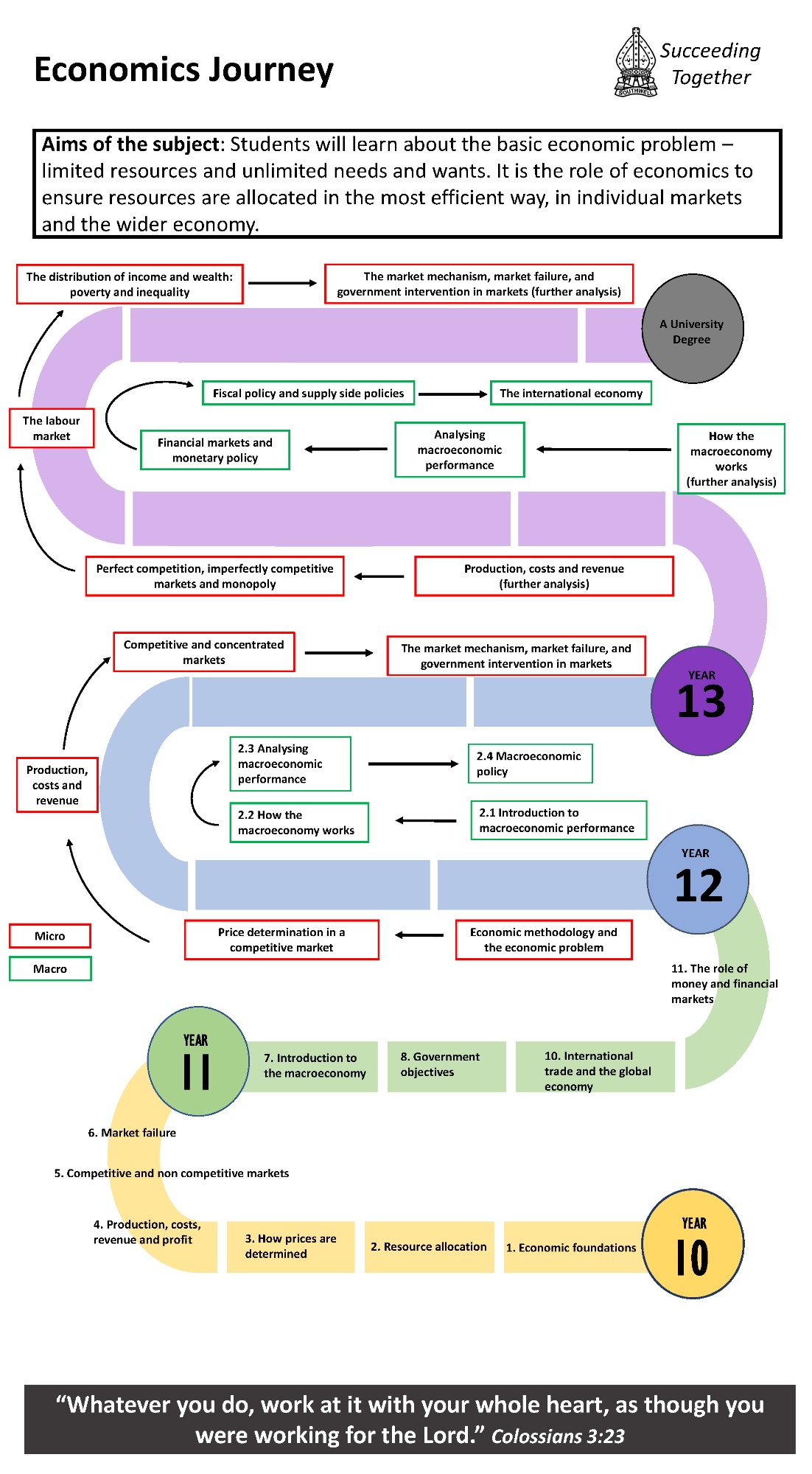 You can download a copy of the Economics' Learning Journey for the Minster school below.
KS4
Students attend 4 - 5 lessons per fortnight.
Board and Specification
Assessment Components
Two exams during May and June of Y11
| | |
| --- | --- |
| Paper 1: How Markets Work (Microeconomics) (Written Exam) | (50%) |
| Paper 2: How the Economy Works (Macroeconomics) (Written Exam) | (50%) |
Both papers have the same layout. Section A contains 10 multiple choice questions followed by a range of calculation, short and extended response questions. Section B contains five questions involving a mix of calculations, short and extended responses.
Recommended Study Aids
The well-established website tutor2u contains a wealth of digital resources to either purchase or download for free.